September 3, 2010 – THD Rumor Patrol
KNICKS management why do you keep torturing us like this….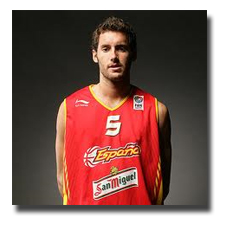 Rudy Fernandez continues to lobby for a trade to New York, but the Knicks either can't or won't make a trade for the Portland shooting guard.
According to a team source, Knicks president Donnie Walsh recently rejected a three-team deal that would have sent Anthony Randolph to Indiana, a first-round pick to Portland and Fernandez to New York.
Because the Trail Blazers are insisting on receiving a first-round pick in return for Fernandez, the Knicks likely need to recruit a third team in order to complete a deal. The Blazers apparently have little interest in Wilson Chandler. Fernandez, who is currently playing for Spain at the world championships in Turkey, was fined by the NBA for publicly asking for a trade.
Read more via NY Daily News