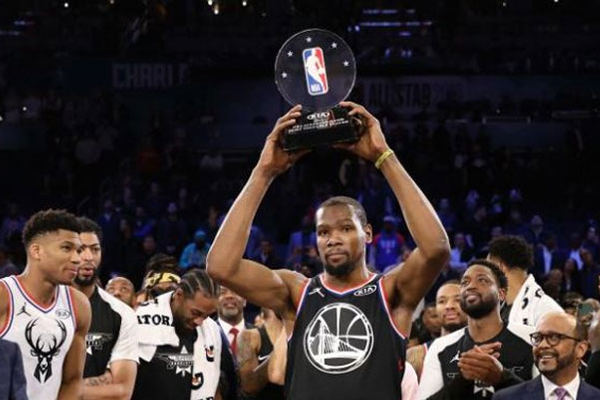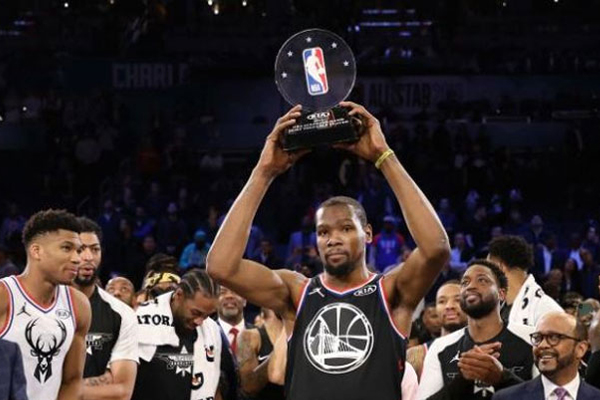 Kevin Durant was named the Most Valuable Player of the NBA All-Star Game for the second time in his career.
Durant finished with 31 points in a 178-164 victory for Team LeBron. He also had seven rebounds, two assists, a steal, and a pair of rejections.
"It's all sweet to me," Durant said when asked to rank his second All-Star MVP award. "It's hard to rank. Everything is special. But it was cool to be out there with the best players in the game. Keep trying to rack them up, I guess."
Kevin Durant is now the 14th player in NBA history to be named MVP for multiple All-Star games. Bob Pettit and Kobe Bryant hold the record for the most All-Star MVP wins with four each, while Oscar Robertson, Michael Jordan, Shaquille O'Neal, and LeBron James all won it three times.