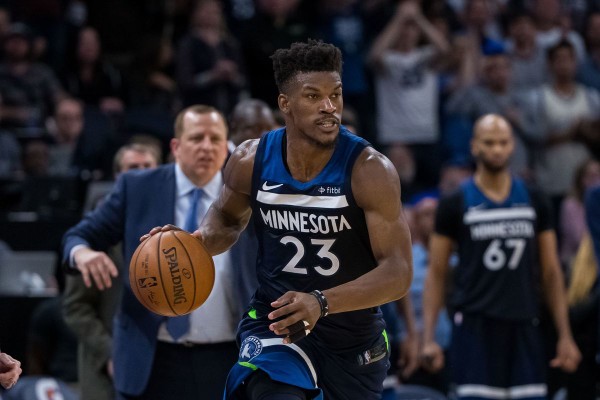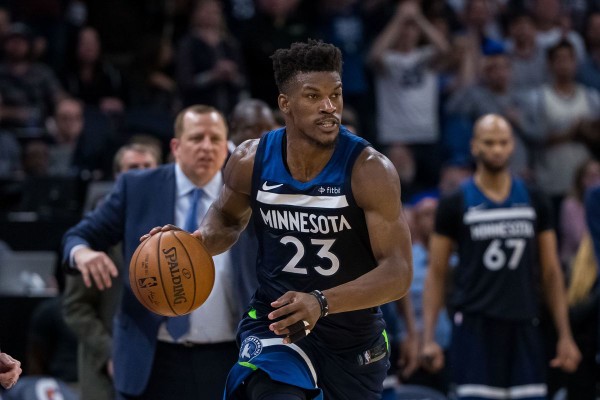 The Minnesota Timberwolves' season continues to get weird.
Derrick Rose dropping a career-high 50 points on Wednesday was strange enough. Of course, though, no day would be complete without another wrinkle in the Jimmy Butler saga.
The Athletic's Shams Charania and Jon Krawczynski initially reported that Butler would miss the Wolves' game against the Jazz as a means of forcing the team's hand in trade talks:
Jimmy Butler is taking next step in six-week-long process aimed at getting the All-Star out of Minnesota by sitting tonight against Utah, and could lead to extended absence for Butler, league sources tell me and @JonKrawczynski.

— Shams Charania (@ShamsCharania) October 31, 2018
Shortly thereafter, however, Butler denied the rumor, telling ESPN's Rachel Nichols his absence would be strictly health-related:
— Rachel Nichols (@Rachel__Nichols) October 31, 2018
ESPN.com's Adrian Wojnarowski added that the plan is for Butler to travel with the Timberwolves on their impending trip to face the Golden State Warriors:
Sources: The Timberwolves suggested that Jimmy Butler rest vs. Utah tonight and there's an expectation that he will join the team on flight to Bay Area to play Golden State on Friday. Teams talking to Minnesota about trades say that the asking price remains steep.

— Adrian Wojnarowski (@wojespn) October 31, 2018
Meanwhile, Charania and Krawczynski stand by their initial reporting on the Butler matter:
This was Jimmy Butler's decision and league sources tell me and @JonKrawczynski the plan is to travel to the west coast for Friday's game against the Warriors and then re-evaluate on game-by-game basis. https://t.co/6EWZnIZ5f5

— Shams Charania (@ShamsCharania) October 31, 2018
Good luck making sense of all this. It's absolutely wild.
From the outside looking in, it seems like ESPN and The Athletic are dealing with two different, opposing sides of the story. That happens in these instances. Perhaps Butler will play on Friday against the Warriors. Or maybe he won't be deemed healthy enough to roll.
Either way, despite his denial, we cannot completely dismiss the reporting from Charania and Krawczynski. Both have been all over this situation since Day 1. If they say Butler is sitting by his own hand, that could be true.
Is he out of action to expedite the trade process, or is he, in fact, just trying to make sure his body's right as the season wears on? We can't be sure. And so it goes with this soap opera. It doesn't seem like anyone, the parties directly involved included, can get a clear handle on this situation.