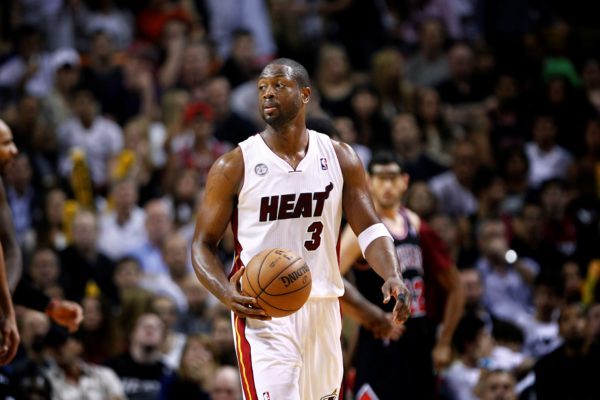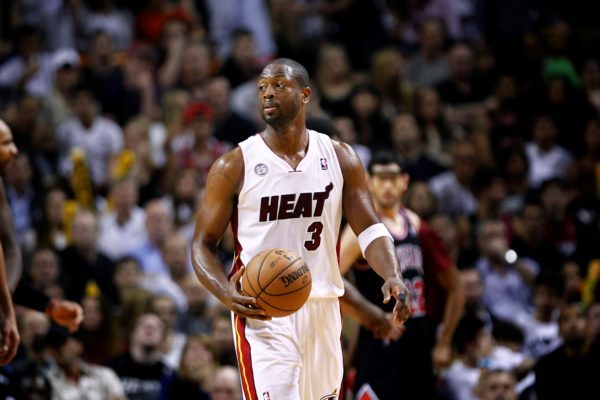 Dwyane Wade has yet to decide whether he'll return for a 16th NBA season, which means, despite a report to the contrary, he most definitely has not come to terms on a new deal with the Miami Heat.
Twitter was momentarily sent aflutter by this newsbreak:
SOURCE: Dwyane Wade will sign a 1-year deal with the Miami Heat and that he will retire when the 2018-19 season ends

— Adam Spolane (@AdamSpolane) August 14, 2018
HoopsHype's Alex Kennedy then debunked said rumor:
Contrary to a Twitter report, Dwyane Wade and the Heat haven't come to an agreement. In fact, there's some doubt that the two sides will be able to reach a deal. Retirement is a serious consideration for Wade. If he plays, it'll be in Miami. But there's no guarantee he'll play.
Wade himself also took to Twitter with a rebuke of his own:
Fake News

— DWade (@DwyaneWade) August 15, 2018
For good measure, the Heat have joined the report-refuting party, per Yahoo Sports' Jordan Schultz:
Text from a #Heat team source: "Did we resign DWade?" Between that and @DwyaneWade "fake news" tweet, it's safe to say #Wade has not re-upped yet with Miami, as has been reported.

— Jordan Schultz (@Schultz_Report) August 15, 2018
It's difficult to know what to make of all this. Or rather, it's tough to tell whether any of this means something.
If Wade is going to return, he'll rejoin the Heat. That doesn't appear up for debate. So if you believe he's going to play another year, then it's reasonable to guess that he's coming back to Miami—especially with the team re-signing Udonis Haslem for another season.
Perhaps Wade's silence—and the subsequent rebukes—are his and Miami's way of ensuring he gets to announce his swan-song season on his own terms. Or maybe he really hasn't decided whether he'll play again. Tim Duncan kind of faded off into the sunset without much ballyhoo. Wade could do the same, even though many expect him to give it one more go.
With all that's happened over the offseason, specifically with regards to Wade's candor on the matter and accessibility throughout his deliberation process, it's safe to assume whatever decision he makes will be announced by him or the team (or of course Woj or Shams) before anyone else. That's about all we should dare to know at this point, and even that knowledge is on the slim side.