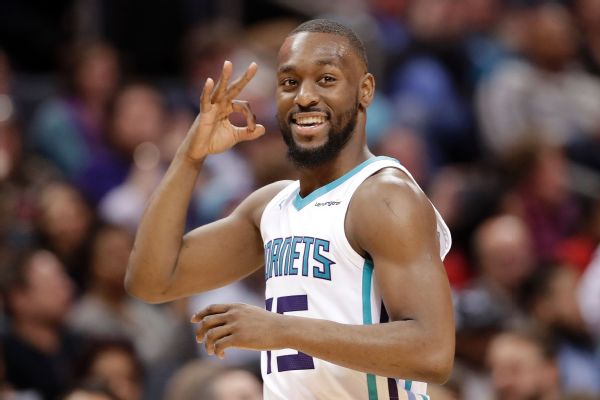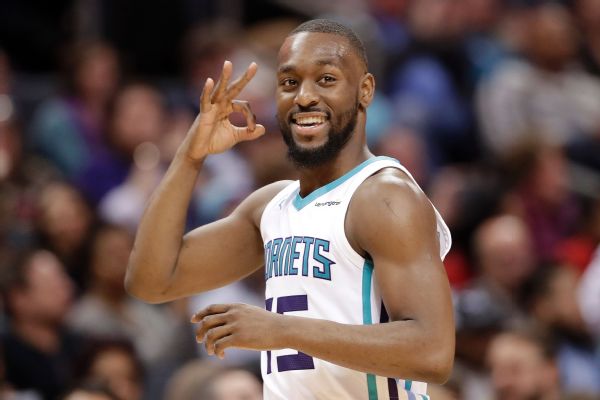 If the Charlotte Hornets ever embrace a full-on rebuild, Kemba Walker will be the first to go.
Yes, he's an unquestioned star. But he's also a free agent summer. And the Hornets should want no part of a near-max deal that runs through his 33rd or 34th birthday. Their books are messy enough. Signing him crimps their flexibility likely through 2020.
Of course, the Hornets have traveled great lengths to avoid a complete reset. And nothing they've done this offseason suggests that's about to change. So, it makes sense that Walker doubled down on his future in Charlotte when asked about it by The Athletic's Michael Scotto:
Walker, who will earn $12 million this season before becoming an unrestricted free agent in the summer of 2019, was asked if we could ever see himself in New York for a homecoming.

"As far as seeing me in New York, I doubt it," Walker replied. "I'm a Hornet, and I'm planning on being a Hornet for a long time, so, yeah, I'm not sure about that (New York)."
Things could always change. The Hornets may stumble out of the gate and decide to trade Walker. Or they could simply let him walk next summer for nothing. Or he could become disenfranchised with their direction and leave under his own accord no matter how much more money they're guaranteeing him.
It's safe to say, though, he won't be joining up with the Knicks. They'll have cap space in 2019 if they play their cards right, but they need wings more than they do a point guard less than one year out from turning 30. But definitely keep an eye on Walker entering next season. He remains one of the biggest names who could be traded before the February deadline.