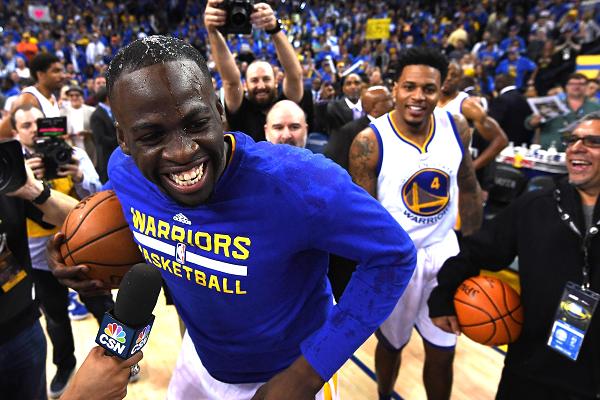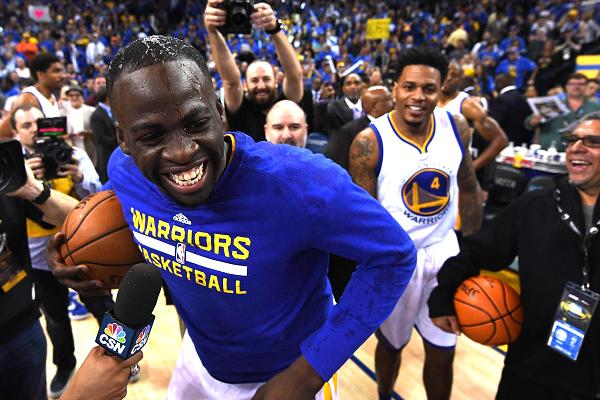 Unlike Kevin Durant before him, and potentially unlike Klay Thompson this summer, Draymond Green has no plans to give the Golden State Warriors a discount.
But only because he's been there, done that.
Green is eligible for an extension with the Warriors this summer. As ESPN.com's Chris Haynes notes, though, he has no plans to sign it while the supermax is still in play:
With two years and $36 million remaining on his deal, Green is eligible for a three-year, $72 million extension, which would start in 2020-21.

According to league sources, Green will turn the extension down when it's offered. That's because if he earns MVP, Defensive Player of the Year or All-NBA Team honors next season, he will be eligible for a super-max contract of five years, $226 million. . . .

Sources say Green is not expected to take a pay cut on the next go-around. But the team's glue guy and architect said he isn't worried about his next contract negotiation.
No harm, no foul here. Players shouldn't be expected to take a pay cut. Durant accepting nearly $10 million below his 2018-19 max salary is an anomaly. Thompson being open to signing an extension this year that saves the Warriors tens of millions in luxury tax down the line is an anomaly.
Actually, never mind. Those gestures aren't anomalies. They're par for the Warriors' course. Even Green has already taken a discount. His five-year, $82 million contract came it at more than $10 million below the max—a slight pay cut, but a pay cut all the same.
Maybe his tune changes as he nears free agency and the pull to keep this core together grows stronger. For now, though, he and Durant and Klay, like Stephen Curry before them, have more than earned the right to chase that paper.