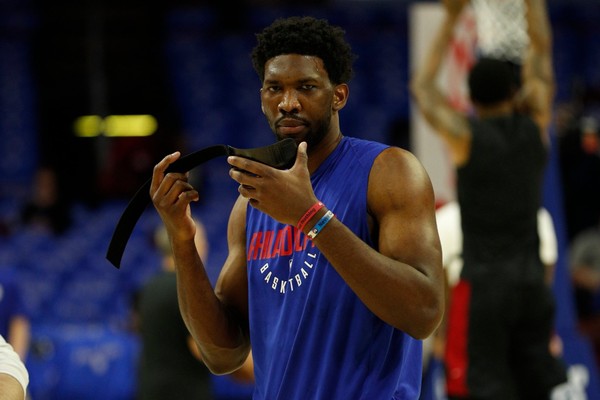 The Philadelphia 76ers are relatively young. They have the NBA's 10th-youngest team by average age, according to Basketball-Reference. And what they lack in birthday youth, they make up for with general inexperience. Joel Embiid is 24 and in his fourth season, but he's yet to play in 100 games. Ben Simmons missed his rookie campaign. Robert Covington, 27, has never been to playoffs before now.
Add this all together, along with Markelle Fultz's injury-plagued season, and you should get a happy-to-be-here Sixers squad facing no real expectations as they play out the postseason. They should be more concerned with developing their youth and inexperience and figuring out how to use their cap space this summer.
Embiid, however, isn't here for that. He's done waiting. He believes the Sixers' time to win is now, as currently constructed, per ESPN.com's Ian Begley:
"I think our time is now," the All Star center said on Monday. "…. We have a special team, a lot of great guys. I don't think we need anybody else. We've just got to work with what we have. We have a special team, and I feel like we have a pretty good chance to go far."
Good luck discrediting Embiid's optimism.
Yes, he's notoriously high on his troops—a quality the Sixers no doubt love about him. And sure, he's not actually supposed to say anything else. Players should be high on their own team. Expressing doubt is unbecoming of a star.
But there's also plenty of validity caked into Embiid's assessment. His Sixers are on the brink of closing out their first-season series with the Miami Heat, at which point they'd be set to play the winner of the Boston Celtics-Milwaukee Bucks clash. That gives them a more-than-feasible path to the Eastern Conference Finals. And from there, who knows, anything can happen.
Even if it doesn't, even if the Sixers flame out in the Conference Finals or earlier, the idea of this exact team adding an impact free agent or two over the summer should come as absolutely terrifying.