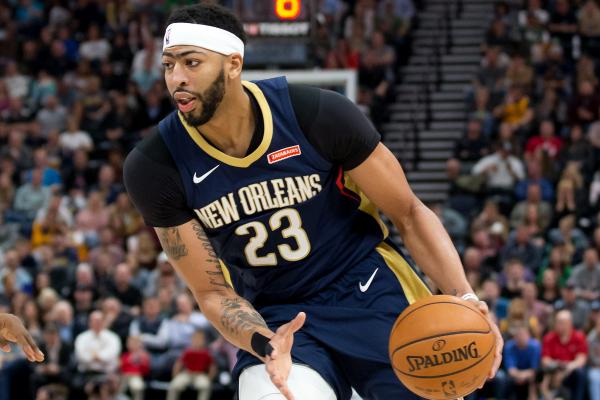 Anthony Davis has not requested a trade, and the New Orleans Pelicans aren't trying to trade him. But, woo boy, if he ever hits the chopping block, there will be plenty of teams waiting for him.
Plenty of teams, in fact, are already waiting for him, according to ESPN.com's Adrian Wojnarowski:
Davis remains an obsession of several NBA teams full of the necessary trade assets to unfasten him from New Orleans, should the Pelicans ever consider a rebuild — or should Davis ever request a trade. Boston has remained vigilant on the possibility of acquiring Davis, and Davis knows it. However, the Pelicans have no intention of trading an all-world talent under contract through 2021, no matter the return.
Wojnarowski also notes that Davis heard the Boston Celtics were trying to trade for him before the Pelicans acquired DeMarcus Cousins last season, so he asked general manager Dell Demps about it. Demps admitted the Celtics were calling, but he assured Davis he wouldn't be moved.
That can, and should, and will, remain the Pelicans' party line for the foreseeable future. Davis will tire of losing in the first round or missing the playoffs altogether, but New Orleans has time before it needs to worry or flat-out listen to outside overtures. He cannot become a free agent until 2021 (player), giving the Pelicans two more seasons before they absolutely, positively have to look at trading him. Even if they prefer to deal him with two years left on his contract, to maximize any potential return, that still gives them another year—at least one more season to figure out the future around Cousins and Davis or rebound from Cousins' own departure this summer.
Rival general managers are free to keep an eye on this situation. But they'll be waiting quite awhile before the Pelicans feel the impulse to act.