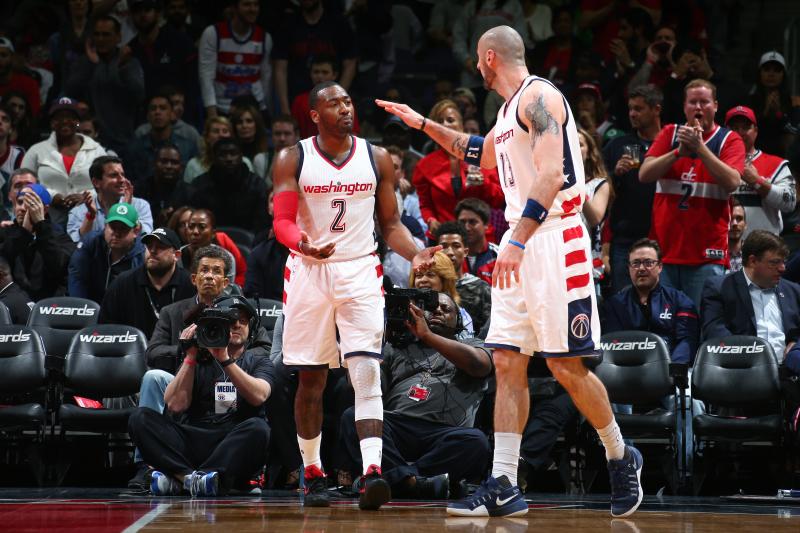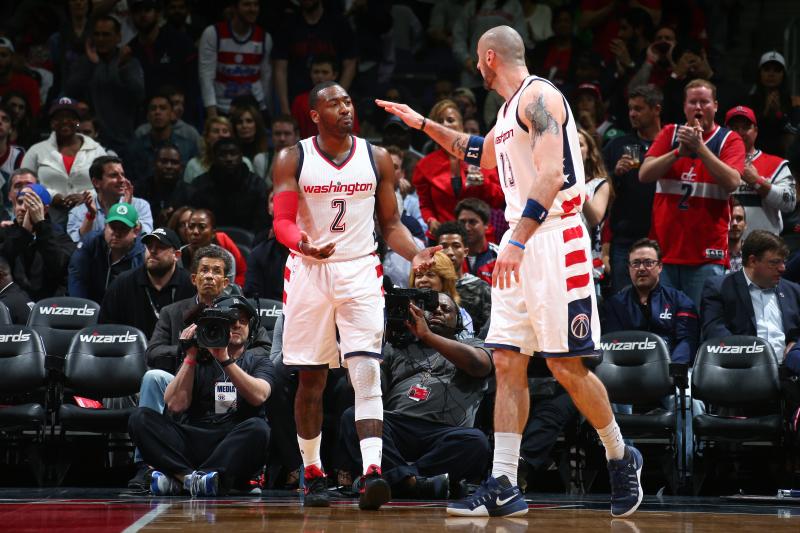 Marcin Gortat is not here for LaVar Ball guaranteeing a Los Angeles Lakers victory over the Washington Wizards on Wednesday.
Following the Purple and Gold's loss to the New Orleans Pelicans on Sunday, LaVar, the outspoken father of Lakers rookie Lonzo Ball, said "The Wizards better beware, because Lonzo ain't losing again. Not in the same week."
Gortat, apparently, did not take too kindly to Mr. Ball's prediction:
man….. pleaseeeeee!!! @JohnWall will torture him for 48min ????

— Marcin Gortat?? (@MGortat) October 23, 2017
We"ll have to see whether this incentivizes Wall to go off against the Lakers' newbie in the backcourt. He's on the record as saying he won't hold LaVar's chirping against Lonzo, but he also admits that the rookie will be targeted because of the hype and fanfare inherently attached to him, in large part because of LaVar.
Regardless of where you stand on this topic, Lonzo better get used to situations such as this one. LaVar won't suddenly stop talking about him. Bold predictions are part of his schtick. And Lonzo will be the one tasked with backing them up. He could ask his Dad to chill out, but nothing in their joint interviews suggests he's prepared or even wants to do that.
Thus, the target on his back. And while Wall may not bite on it in the same way Patrick Beverley did, it sure seems like Gortat will be looking to set a hard screen or 20 on the rookie.