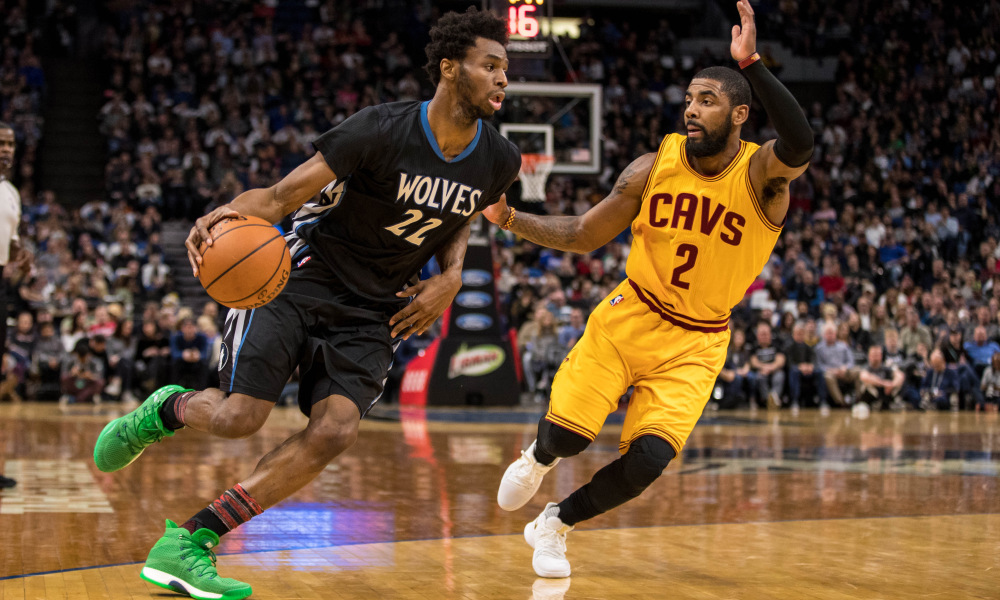 If the Minnesota Timberwolves really want Kyrie Irving, it's going to cost them more than Andrew Wiggins and picks.
There is an element of "duh" to this, since the Cleveland Cavaliers need to take back at least one other player to help make salaries match. But it's also a tad more complicated than that, as 1500 ESPN's Darren Wolfson noted:
Word is they want more than Aldrich to make the $$ work. They want something of substance in addition to Wiggins. No trade w/ MN is close.

— Darren Wolfson (@DWolfsonKSTP) August 1, 2017
Should the Irving market turn out to be extremely weak, getting Wiggins, Cole Aldrich, a 2020 pick and maybe a 2022 pick from the Timberwolves wouldn't be that bad of a return. But it would be one aimed almost solely at performance down the line. Cleveland would be taking a bunch of flyers, including Wiggins, which doesn't really bode well for LeBron James' future with the team.
Getting a third squad involved to send the Cavaliers another goodie is imperative. But even that's tough for the Timberwolves. They really need Jeff Teague's deal to help move things along, and they can't trade him until December. Maybe their 2020 and/or 2022 picks is enough for, say, the Phoenix Suns to justify sending out Eric Bledsoe, but it probably isn't.
Basically, barring a sell-low situation, the Timberwolves don't seem to have a viable shot at Irving if he's traded before the season tips off.