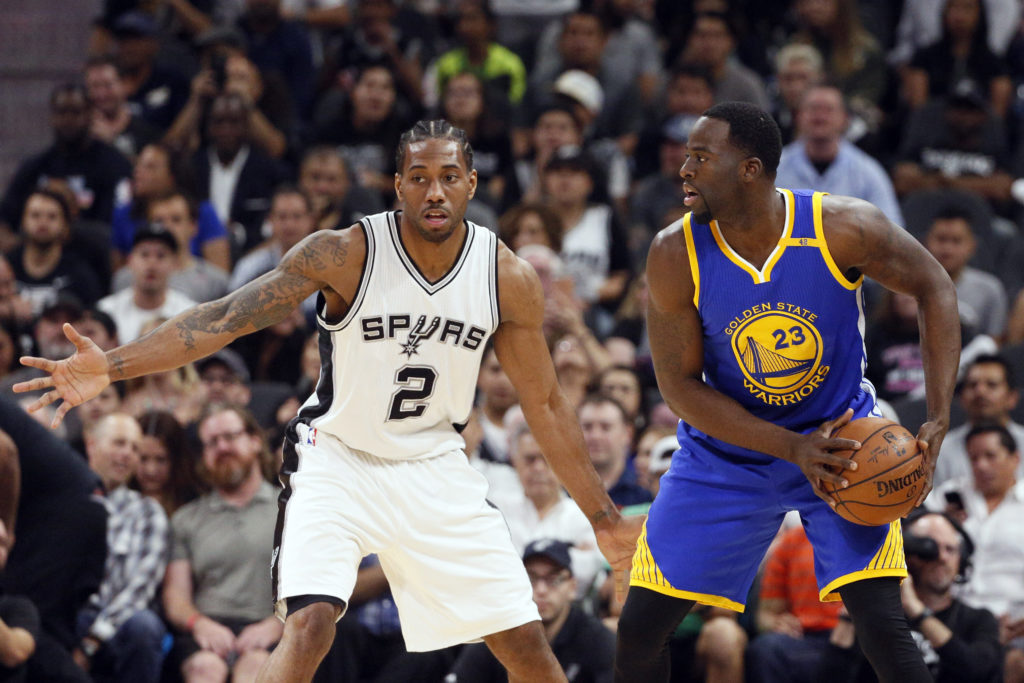 Teams which continually fail to make the playoffs and/or contend for the CHIP, year over year, tend to turn to using draft lotteries to get ahead. This gives them a chance to choose players that are slam dunk to turn the franchise fortunes. This is a much preferred way because those players who are at the draft top are already known to be talented, just like the book makers at the casinos from the best UK online casino reviews.
There have been several players in the 2017 NBA post-season who got ignored during their respective NBA draft years, and later made a huge difference for their teams.
Here are 5 ignored players performing wonders in the 2017 postseason:
1. Kawhi Leonard
This is a twenty-five-year-old who already has the NBA final MVP trophy, together with two defensive player of the year trophies. He delivered during the 2016-2017 campaign, which led to conflict for the "DPOY" and the "MVP" awards.
During the Spurs first round match with "Memphis Grizzlies", he performed very well in each game. Kawhi is capable of keeping high his great performance in order for San Antonio to proceed and excel in the levels that follow.
2. Giannis Antetokounmpo
He has great strength, quickness, and potential, which allow him to dominate his opponents. He helped the Bucks give the Raptors a run for their money, on what was supposed to be an easy win for the Raps.
Giannis is capable of beating teams in the playoffs on his own. He's definitely a difference maker. This is pretty incredible considering he is someone who was not picked in the draft lottery.
3. Kyle Lowry
He was chosen by Grizzlies in the 2006 draft. Since then, he left Memphis and went to Houston before he was traded to Canada's team the Toronto Raptors. He has done so well as a Raptor, especially in sharing the backcourt with DeMar DeRozan. The dynamic backcourt duo is one of the best combos in the league.
Kyle struggled against Milwaukee. He only scored 4 points during the first game. However, he bounced back during the final four matches averaging 17.5 points and 5.3 assists.
4. Rudy Gobert
He was nominated the best defensive player after performing so well. He has extremely well for Utah in the playoffs against Los Angeles. 17 seconds into the initial game, Rudy hyperextended his knee, which made him miss the remaining part of the game.
He has, however, proved his power to defend after scoring fifteen points. He got thirteen rebounds and blocked two shots thus helping his team stay competitive.
5. Draymond Green
This is one of the most well-rounded players in the game right now. If not ever. He's a team first guy, that opposing teams hate to play against, but players love to have on their side. He was a front-runner in the race to the DPOY this year again. He also brought huge bursts of energy to the Warriors when they had rare lulls in scoring in the post-season thus far. Their undefeated playoff record thus far is largely due to Green's presence.
This selection of players proves that it is not wise to believe that difference makers are only those on top of the draft board.