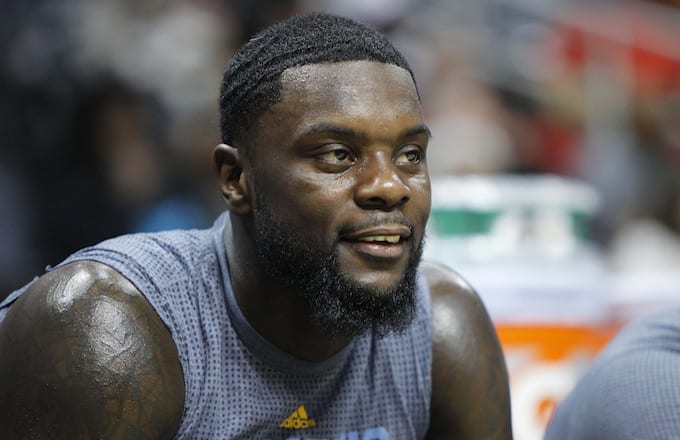 Lance Stephenson's glorious return to the Indiana Pacers (cue the "I'm Coming Home" song we've all heard a million times) is less than a week old and it has already brought so much intrigue, a controversial garbage time layup that drew the ire of the Raptors, twitter battles, a comparison of his Pacers return to Michael Jordan coming out of retirement and now this statement about what the Pacers should do to get Paul George to stay with the team beyond 2018:
Stephenson on if he'll get PG to stay: "I gotta get all my guys, tie him up on a chair, and say, 'You ain't going nowhere, Paul George'."

— Derek Schultz (@Schultz975) April 5, 2017
Can we all just take a moment to truly appreciate Lance Stephenson being relevant and enriching our lives again?
I know he is not being serious (at least I think he is not, hard to tell with him), but at this point Stephenson is calling for the Pacers to utilize mobster tactics in order to make Paul George stay in Indiana.
"Born Ready" is brightening all of our worlds once again, this all feels very 2013 and it is a joyous occasion.
How are you not excited for a potential Pacers-Cavs, Pacers-Celtics ( a very ornery team) or Pacers-Raptors series?
Never change Lance, the NBA world needs more people like you.