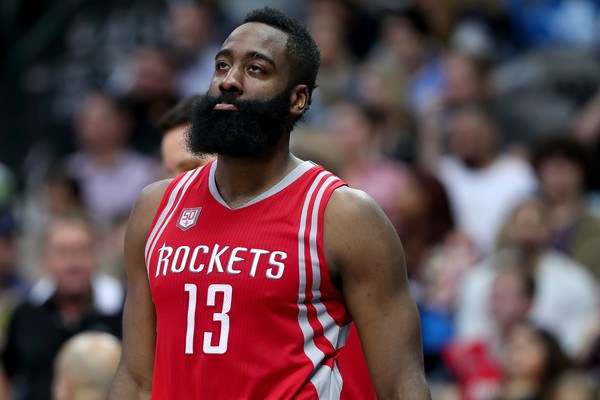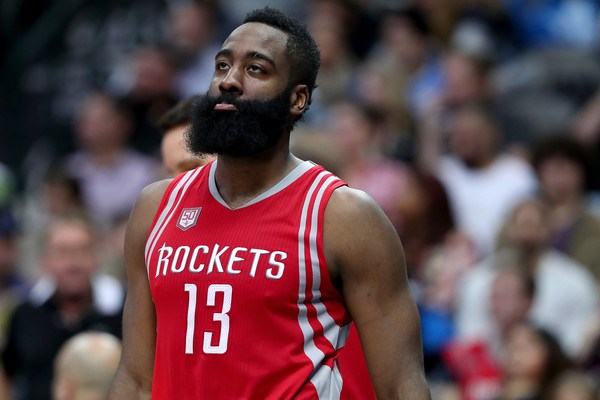 Another night, another superhero performance from James Harden.
And, apparently, Usain Bolt reference.
On Monday night, Harden hit a layup with 2.5 seconds remaining to put the Houston Rockets up, for good, over the Denver Nuggets, 125-124. Afterward, it seems, he was feeling himself, per the Denver Post's Nick Kosmider:
"I felt like Usain Bolt," Harden said of his hero's finish.
Egregious? Maybe. Unwarranted? Not really.
If you're going to put up 39 points, seven rebounds, 11 assists and four steals in 40 minutes while maintaining the energy and speed necessary to hit a game-winner inside three seconds to play, you can compare yourself, basically, to whomever you want, Usain Bolt included.
Harden is having an absolutely fantastic season and must be considered the odds-on favorite to win league MVP. Russell Westbrook has been dynamite—at times, actual dynamite—but only one of the last 37 MVPs has come from a team that won less than 60 percent of its games (Mose Malone, 1981-82 Houston Rockets). And just as Westbrook has the narrative aspect working in his favor, the same can be said for Harden.
Dwight Howard leaves after a disappointing season, the Rockets double down on offense with a pair of New Orleans Pelicans leftovers, plus Mike D'Antoni, and Harden pilots them to the NBA's third-best record.
So let Harden be Harden, even if that means, from time to time, he's drawing bizarre correlations between himself and a world-record-holding sprinter.