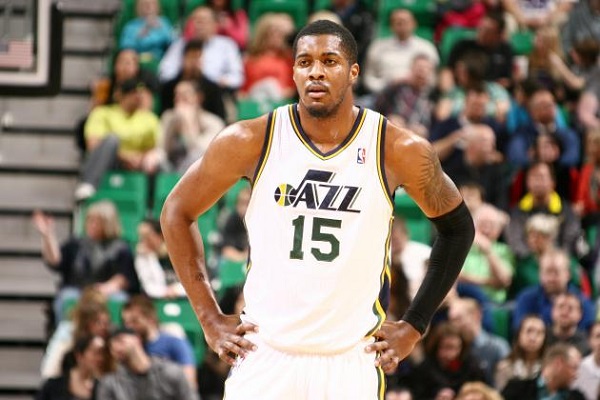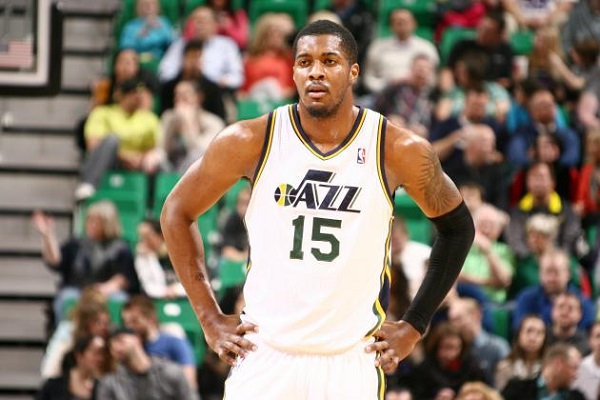 What was it we were saying about the Utah Jazz finally getting healthy?
Alec Burks remains out indefinitely after having ankle surgery; Boris Diaw is still sidelined with a leg injury; George Hill, their offensive lifeline, has missed the last few tilts with a thumb issue; and now Derrick Favors, who already missed the start of the season, could see more time on the shelf after suffering a right knee injury.
The Jazz pulled Favors before putting the finishing touches on their Saturday night victory over the Miami Heat. It sounded like a precautionary measure, per Tony Jones of the Salt Lake Tribune:
Quin Snyder said when Derrick Favors said he had knee soreness, the Jazz shut him down

"That's all we needed to hear," Snyder said

— Tony Jones (@tribjazz) November 13, 2016
That's good…I guess.
Favors is currently listed as questionable for the Jazz's upcoming game against the Memphis Grizzlies. General "knee soreness" is pretty ambiguous, and this isn't the left knee that caused Favors to miss the beginning of Utah's season, but it's nevertheless a concern.
Injuries overall are a concern for the Jazz. Every team has to deal with them, but they haven't really approached full strength this season. Every time they're almost there, something else, like this, seems to come up.
And yet, they still have a top-five defense and top-eight net rating for the year, along with a record above .500—which, on the bright side, bodes extremely well for their immediate future should everyone on the roster get and stay healthy.