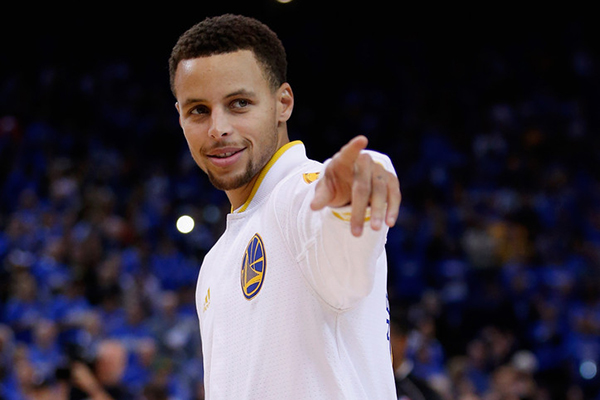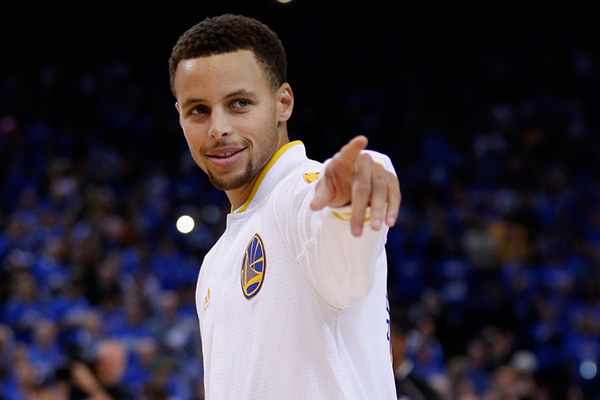 Stephen Curry isn't worried about the Golden State Warriors being impacted by their gradual transition from NBA darlings to all-time super villains.
The aftermath of blowing a 3-1 lead in the NBA Finals. Signing Kevin Durant and warping the league's competitive landscape more so than their record 73-win season ever did. Dealing with the perception, aided in large part by Ethan Sherwood Strauss' piece for ESPN The Magazine, that Draymond Green is somehow a liability.
Golden State is prepared to deal with it all, per USA Today's Sam Amick:
"Honestly, none of that stuff (the negativity) has crept in," said Curry, who has played with Green since he was drafted in the second round by the Warriors in 2012. "We have to respond. Obviously the article about Draymond, we all thought it was ridiculous and kind of looking through a keyhole at somebody's life that you don't really know about.

"We see every single day what goes on, what a guy like Draymond brings to the table for us, how he makes us better, how KD (Durant) does that for us, what Klay (Thompson) does for us, all the way down the list. And we appreciate everybody's role. We appreciate what our common goal is. When we get back in the locker room, and practice, and when we're by ourselves, the mood is pretty solid, something that I'm pretty confident will allow us to have maturity when it comes to the noise around us and how we handle it and not letting that affect how we play on the court and how we see each other and let that get in the way. I'm going to do my part in trying to lead that charge, and make sure it's all about basketball."
The article about Green was always going to be a touchy subject. But, to Strauss' credit, it fell well short of a slam piece. He made note that Green, along with Klay Thompson, declined to be interviewed for the story. Maybe it overstated the danger of Green's impulsive, impassioned personality, but that's far different from being "ridiculous."
Anyhow, this is stuff the Warriors will have to deal with all year. They have affixed, perhaps, the largest target to their back that any one NBA team has ever seen. Curry believes they're more than fit, more than ready, to deal with it. Their talent on paper suggests he's right.
But alas, we won't know for sure until, as the kids say, Golden State actually plays the games.