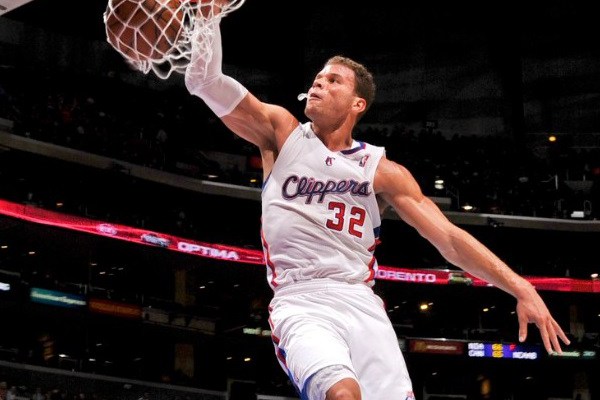 Blake Griffin is going to become a free agent next summer.
Why wouldn't he, after all? He can terminate the final year of his deal, which is worth nearly $21.4 million, and hit the open market, amid another salary-cap boom, at the age of 28. It makes too much financial sense for him to test the waters, even if he has no real intention of leaving the Los Angeles Clippers.
If Griffin has thought about any of this, though, he's not telling us. While making an appearance on SiriusXM NBA radio, he said free agency isn't even on his mind right now, per HoopsHype:
"Honestly, nothing I even really think about. Haven't had a conversation with anybody. That includes friends, family, agents, coaches, teammates… It's not a conversation I have. I got a lot of basketball left to play this year. I got a full season, postseason… So that's on the back on my mind. I'll deal with that one when the appropriate time comes, but right now isn't the time."
Most top-tier free agents would probably give an answer along the same lines. But Griffin also has a lot on his plate right now.
The stench of last season, when he missed more than half the schedule with various injuries, plus a suspension for punching a Clippers equipment staffer, hasn't yet completely faded. This year profiles as something of a redemption campaign for Griffin—a chance for him to dominate, as always, sans any unflattering headlines or unsavory spun narratives.
This Clippers core is also trying to make it out of the second round for the first time, and this may be their year to do it. The Golden State Warriors look unbeatable, but the Oklahoma City Thunder as we've grown to know them are done, and the San Antonio Spurs have been overhauled to such an extent that they aren't second-seed formalities.
How the Clippers finish this season will no doubt play a role in Griffin's decision. He finds himself in the rare situation that has neither given him reasons to leave nor enough ironclad reasons to stay. He'll likely spend the year waiting for the scales to tip, one way or the other, rather than indulging any preliminary free-agency inklings.