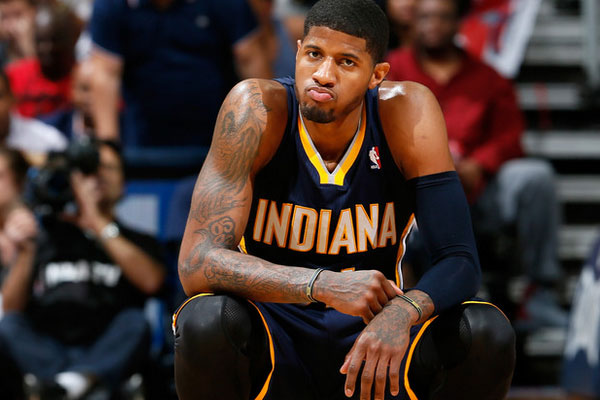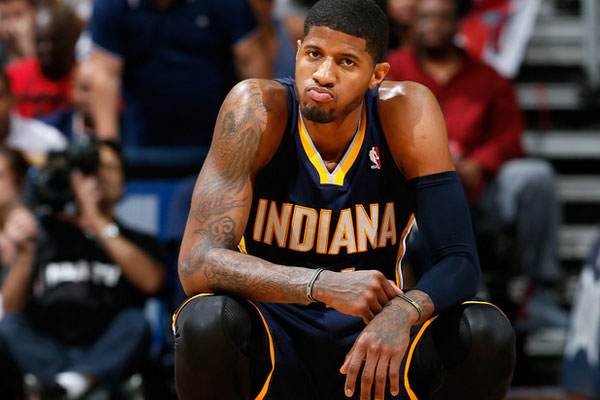 So about the Indiana Pacers being open to trading Paul George…It turns out they aren't.
Here's Steve Kyler of Basketball Insiders:
Not sure where the trading Paul George thing came from, but was laughed off the phone when I asked a Pacers source if it was a consideration. The Pacers are absolutely not looking at moving Paul George, unless the deal returned Kevin Durant.

At some point people have to stop assuming Stephen A is doing anything more than stirring the pot.
To be fair to Stephen A. Smith, I'm pretty sure this rumor started because of The Ringer's Bill Simmons:
Piggybacking on what @ColinCowherd said about LAL – I believe the Lakers AND Celtics want to deal their lottery picks for impact players.

— Bill Simmons (@BillSimmons) May 4, 2016
Anyhow, it's not surprising that the Pacers would be unwilling to deal George. They are rebuilding and could use him to cash in on some picks and prospects and reasonably priced talent. But he is still only 26, and it's incredibly difficult to find another top-15 superstar.
At the same time, George can opt out of his current contract in 2018. The Pacers have to start thinking about that. It's not that far away, after all.
There are only handful of players in the NBA who are actually untouchable anyway. George is a patented superstar, but with the Pacers entering the next phase of their development, his long-term future in Indiana should not be viewed as some formality.