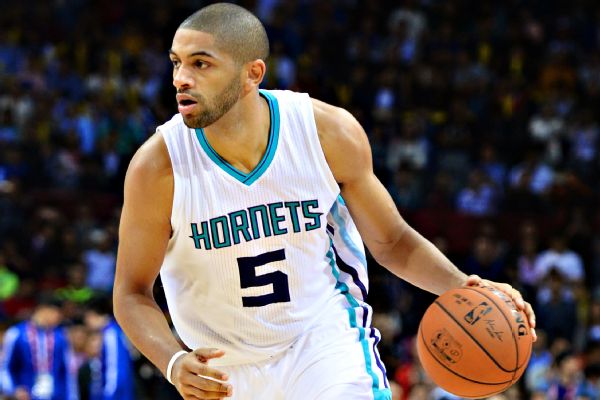 Nicolas Batum isn't yet ready to leave the Charlotte Hornets.
Though the 27-year-old will be among the most sought-after commodities once he reaches free agency in July, his first preference remains sticking with the Hornets, per The Charlotte Observer's Rick Bonnell:
So is he predisposed to remaining a Hornet?

"Why not? I don't know (what will happen in) a crazy summer for a lot of people. But why not?" Batum said. "I want to talk to them first, for sure. July 1 will be a crazy day, but will Charlotte be my first call? Yes."
Those words have to make Charlotte ecstatic. But the truth is, keeping Batum is more about the Hornet than Batum himself. They can offer him more money and years (five) in his next contract than any other team.
If they are willing to meet his market value, which many assume will be a max deal, they should have no issue convincing him to stay. But if they don't deem him worthy of a max or near-max deal, that's when he becomes a serious flight risk.
Remember, there will be a ton of cap flexibility floating around the NBA. And because there will also be very few superstars on which to spend, the price tag of everyone who isn't a max-contract formality will jump. Batum will be one of the many beneficiaries of this crazy cap climate, so the Hornets must be prepared to invest him accordingly or risk losing him to a fatter offer.