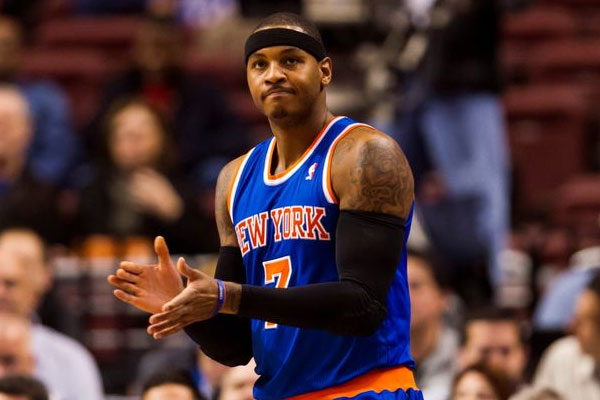 Those who wanted the New York Knicks to hire Tom Thibodeau as their next head coach will want to avert their eyes.
Carmelo Anthony thinks Thibs would have came to New York if he was offered the job, per ESPN.com's Ian Begley:
Carmelo Anthony thinks Tom Thibodeau would have accepted the Knicks' head-coaching job if it were offered him. "I'm pretty sure in Thibodeau's situation, I'm pretty sure he wanted to come (to New York)," Anthony told ESPN. "He waited a while to see if there was gonna be an opportunity. It didn't happen."
Team president Phil Jackson did not reach out to Thibodeau prior Thibodeau accepting a coaching/team president position with the Minnesota Timberwolves, according to sources. "I'm pretty sure if he would've gotten offered the job, he would have took it with no regret. He would have jumped on it," Anthony added.
Coach Thibs' affections for the Knicks' job was the worst-kept secret in the NBA. So it says a lot that he wasn't even mentioned as a potential candidate. Had the Knicks considered him, you have to imagine he would have considered them.
But Thibodeau isn't someone team president Phil Jackson knows. His offenses have incorporated various elements of the triangle, but he doesn't have Kurt Rambis' "background," and he most definitely doesn't fill that need of familiarity for which Jackson seems to be looking.
Does that make his absence from the Knicks' coaching search right? Is it wrong? Truthfully, it's probably neither. The Knicks are a ball of chaos right now anyway. Signing on to be the coach and president of the Minnesota Timberwolves holds more appeal. Thibs gets to coach two top prospects in Andrew Wiggins and Karl-Anthony Towns and will have a say in all organizational decisions—power and freedom and flexibility he wouldn't have received in New York.