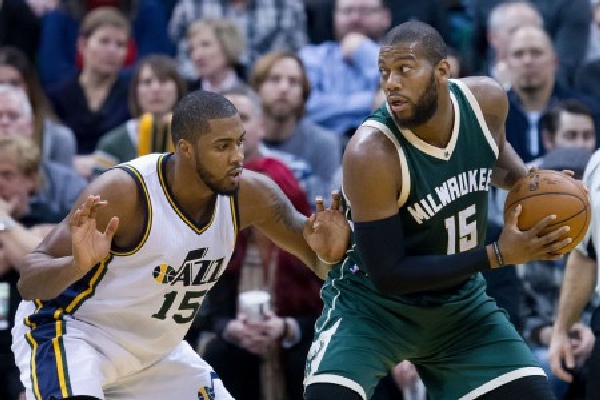 Greg Monroe basically had his pick of the litter in free agency last summer. He chose the Milwaukee Bucks over higher profile squads like the Los Angeles Lakers and New York Knicks.
And why?
Because he likes basketball.
Apparently.
Here's an anecdote SI.com's Matt Dollinger brought back from the Sloan Analytics Conference:
One last great Falk story: During Greg Monroe's free agency last summer, four teams offered him the max contract: two big-market teams, two small ones. One of the big markets focused its pitch on how Monroe could improve his brand and his marketing opportunities. Falk recalled Monroe replying, "I don't consider myself a marketable player. I'm a center. I'm a low-key guy." Monroe ended up picking Milwaukee over New York and Los Angeles, much to the bewilderment of casual observers. Monroe's explanation: "I'm not a real estate agent, I'm a basketball player."
Now, if we had to guess which team tried selling Monroe on the market over the basketball product, the Lakers are our natural choice.
There were reports last July that they needed a second meeting with free agent LaMarcus Aldridge because the first one didn't focus nearly enough on the basketball. It would make sense, then, that they took the same approach with Monroe and failed.
Of course, it could have also been the Knicks who slung such a pitch. They are the Knicks, after all. But most of the free agents who walked away from their meeting with Phil Jackson had nothing but glowing things to say. And it's unlikely that Jackson, of all people, dedicated the entirety of his free-agent sales pitch to riffing on billboards and endorsements and personal brands.
Barring that purported fourth team being from another big market (the Boston Celtics? probably not), it just feels like it was the Lakers who ended up being the most out of touch in their offseason approach last year. And if so, that's something for them to consider ahead of this summer.