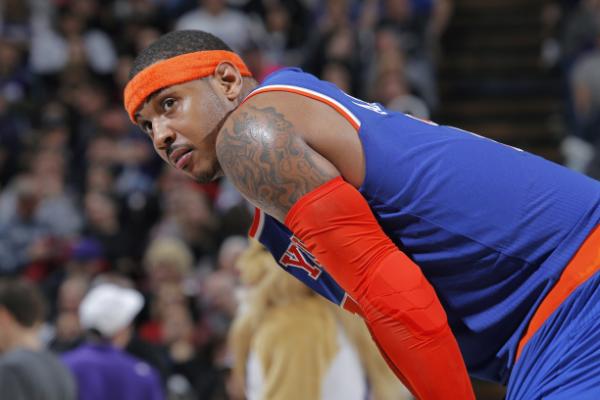 Carmelo Anthony isn't messing around.
Last summer, Anthony wasn't involved in the New York Knicks' free-agency process. This summer, he probably should be—not just because it makes sense to have him as an ambassador, but because he has essentially issued a free-agency edict to his team: Do something constructive, or else.
Per ESPN.com's Ian Begley:
Carmelo Anthony says he had a "good" conversation with Phil Jackson about issues surrounding the New York Knicks earlier this week, but he sounds like a player eager to see what Jackson and the front office do to upgrade the roster this summer.

"It's in their court. The ball is in their court," Anthony said. "They have an opportunity, we have an opportunity to do something this offseason. We gotta do something. It's there."
The cap space is certainly there for the Knicks to do something. They will flirt with $20 million in flexibility no matter what and can carve out even more if Arron Afflalo (player option) or Derrick Williams (player option) leave, or if they find a way to dump the final year of Jose Calderon's deal.
Are the Knicks appealing enough to outside talent to do something, though? That's the question.
If they are, it will be in part because they have a present-day star in Anthony and a budding young cornerstone in Kristaps Porzingis. But if it turns out they don't have enough clout to poach marquee names, to add enough talent to assure themselves of a return to the playoffs, then the issue of whether Anthony will waive his no-trade clause becomes an even bigger one.