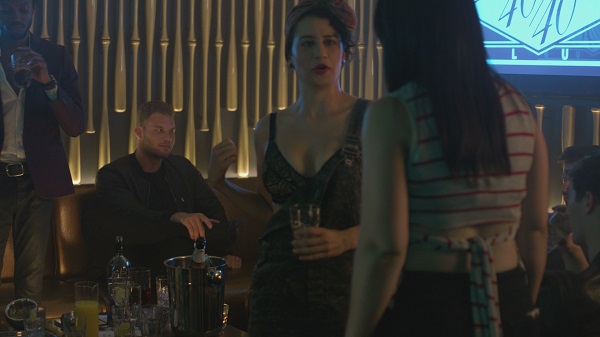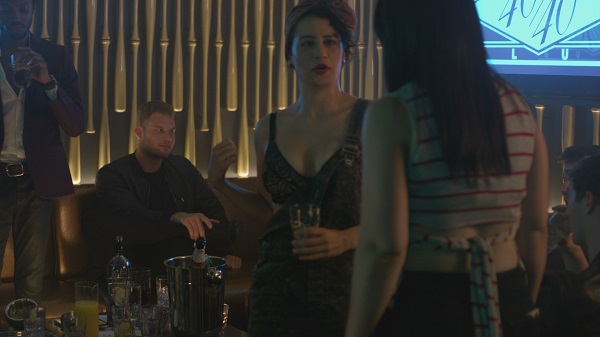 Blake Griffin hasn't touched an NBA court since Christmas Day, and when he is not busy punching equipment managers or shooting Kia commercials he apparently found some time to make a cameo on the popular Comedy Central series, "Broad City"
In the show, which aired Tuesday night, one of the shows main characters meets Griffin at a bar and exclaims she "wanna climb a the beanstalk" and Griffin takes her home.
What ensues is scene in which Griffin and the actress prepare themselves for some adult activities when Griffin strips and reveals his apparently gifted physique… if you catch my drift.
Then they hang out and drink tea and other zany things. Watch Griffin's "performance" if you would like below:
Watch Blake Griffin Tempt Ilana's 'Sexual Passport' on 'Broad City': Blake Griffin may currently be serving a … https://t.co/xw3Y1QwJb7

— Ramona (@411bands) March 28, 2016
Here is this hilarious screenshot of the scene for your amusement as well…
Blake Griffin was on Broad City this week, and this happened: pic.twitter.com/aYW3EM59Ex

— Jeremy Reisman (@DetroitOnLion) March 31, 2016
Griffin's passion for comedy has been well documented with his many commercials and the fact that he was a summer intern for "Funny or Die" a few years ago.
I have no problem with athletes putting themselves out there and expanding their talents in the entertainment industry, but Griffin already doesn't have the highest "Q" rating around the NBA and with fans right now to put it in political terms and this appearance may not help that.