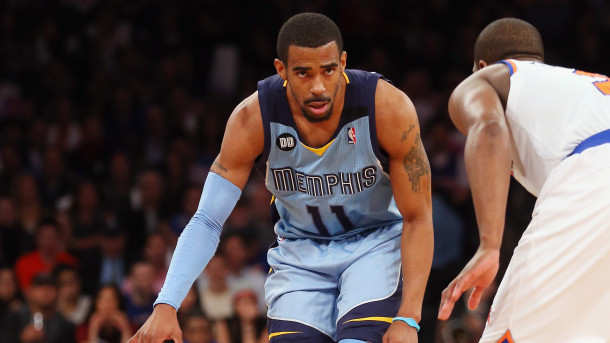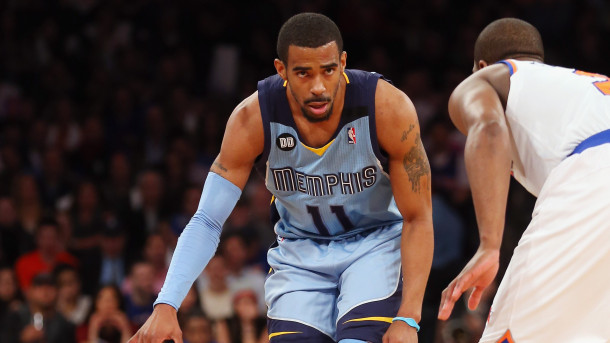 According to Miami Herald reporter Barry Jackson in his Friday buzz column, the Heat front office is considering a pursuit of Mike Conley in free agency this summer.
Here is an excerpt from the article:
"…one of many decisions for Pat Riley this summer will be whether to try to sign Memphis point guard Mike Conley, whose camp is very much aware of Riley's high regard for Conley," Jackson said.
A move like this would mean the Heat would have to deal point Goran Dragic and the remaining four years and $70 million from the five-year, $85 million contract he signed this offseason.
Dragic has seen his production dip since joining Miami and his style of play and skill set doesn't really mesh well with the Heat's slower pace of play and a ball dominating guard in Dwayne Wade.
The Heat are 29th in the NBA in scoring and have the fourth slowest pace in the NBA with only an average of 95 possessions per 48 minutes.
Dragic showed his potential in Phoenix leading a high tempo offense. He was able to attack the paint all day long, and developed himself into one of the three to five best fast-break finishers in the NBA.
Conley meanwhile, is a master of controlling the pace of play and is the floor general for a Grizzlies team that plays at the slowest pace in the NBA.
He is a much better catch and shoot player and doesn't require the amount of touches amount of touches and shots that Dragic does to be an effective player.
Conley also has the best assist to turnover ratio for a starting point guard in the NBA at 4.09 to 1, compared to Dragic who is 2.14 to 1 which is good for 32nd in the NBA this season.
Conley is a much better fit for what the Heat want to do and if they can find a better fit for Dragic this summer, expect them to be big players for Conley's services come July.