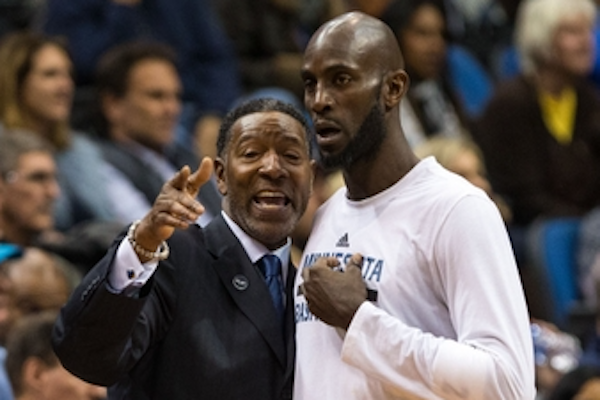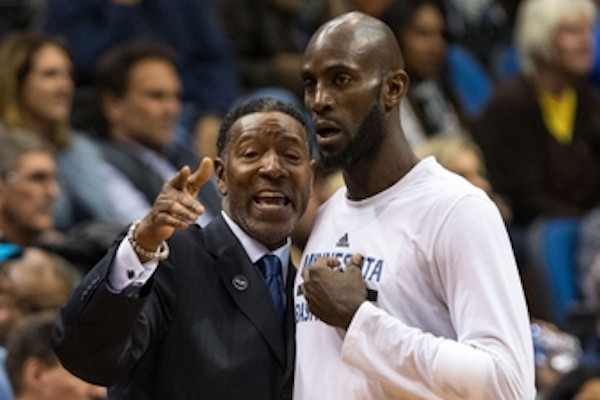 Kevin Garnett has no qualms with Minnesota Timberwolves interim head coach Sam Mitchell.
He may be in the minority.
Still, what the 39-year-old forward is saying matters. The Timberwolves essentially employ him as a player coach—that powerful voice and steadying presence who commands respect in the locker room and the ears of young stars. What he thinks carries weight, and as he told Timberwolves.com's Kyle Ratke, he fully supports Mitchell and the Minnesota organization at large:
"I think it needs to be said and understood that I am endorsing not only our coaches, but Sam Mitchell and the coaching staff; this organization," Garnett said. "More importantly I am excited about our future, I am excited about our young players. I feel like we're getting better. From these last probably 10-15 games, we've gotten better."

It's worth noting that Garnett doesn't speak much with the media, but when he does, they listen.

Garnett endorses Mitchell, but what about some of the younger players on the team who have more NBA years left in them than The Big Ticket?

"Not only do I endorse Sam Mitchell, but the other players do, too," Garnett said. "We believe in not just him, but the system and what we're trying to do here. I think everyone needs to understand that."
The Timberwolves have been through a lot over past year, most notably the passing of team president, coach and part-owner Flip Saunders. That Mitchell hasn't lost the players despite the team being more than 20 games under .500 and having lost 16 of its last 18 tilts is huge.
Watching the Timberwolves is nevertheless frustrating. Their shot selection is terrible, and while Mitchell doesn't chain his inexperienced prospects to the bench, everyone from Zach LaVine to Andrew Wiggins to Karl-Anthony Towns plays with visible hesitation more often they should.
Then again, the Timberwolves have LaVine, Towns and Wiggins, in addition to Nemanja Bjelica and Ricky Rubio.
Mitchell or no Mitchell, in the long run, they should be just fine.