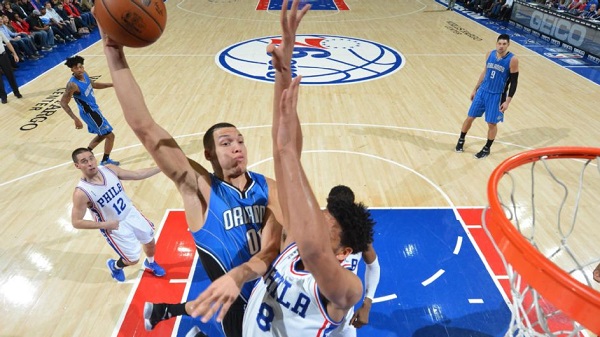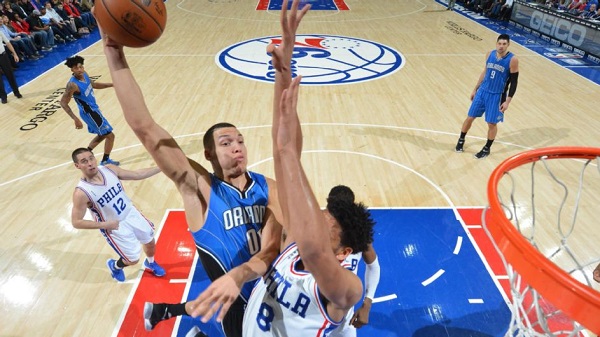 Aaron Gordon shared his incredible athleticism and world-class dunking prowess in the dunk contest a few weeks back and the basketball world still hasn't quite recovered from the performance he and Zach LaVine put on that night.
Gordon has been getting a lot more opportunity to flash his high energy and freakish athletic ability on an NBA hardwood the past month or so. He is now a starter for the Orlando Magic and averaging just under a double-double his past 10 games.
He is one of the most explosive athletes we've seen in the NBA in quite some time and last night his shoes just couldn't contain him anymore.
Aaron Gordon jumped out of his shoe in @OrlandoMagic's win last night pic.twitter.com/VtH6LeIDNf

— NBA.com (@NBAcom) February 24, 2016
When you have the bounce and hang time to pull off dunk this in a game, it's no wonder your shoes struggle to keep up…
Aaron Gordon throwing it down like the dunk contest never ended. https://t.co/XW8eprKMkd

— SportsCenter (@SportsCenter) February 24, 2016
Gordon is one of the most entertaining players to watch in the NBA and the sky is the limit for how good of a player he can become. He's not helping himself get any shoe endorsements treating his kicks like that though.