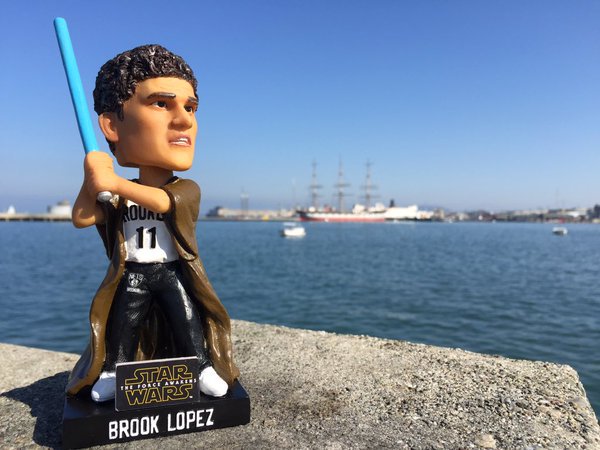 The Nets will give away a free Brook Lopez Jedi Stars Wars inspired bobblehead Monday night in the Barclays Center for their game with the Orlando Magic.
Brook seems pretty pumped about it and early reports indicate that his brother Robin is extremely jealous, mascots of the world beware.
? Brook Lopez feels the Force: Brook Lopez meets his Star Wars-inspired bobblehead for the… https://t.co/vCkvDFCz8V ? Watch it Now #NBA

— Scores Video Replays (@Scores_Replays) November 4, 2015
The Nets are imploring Lopez to utilize his Jedi mind tricks to convince the Celtics to give the Nets their 2016 first round pick back, but to no avail thus far.