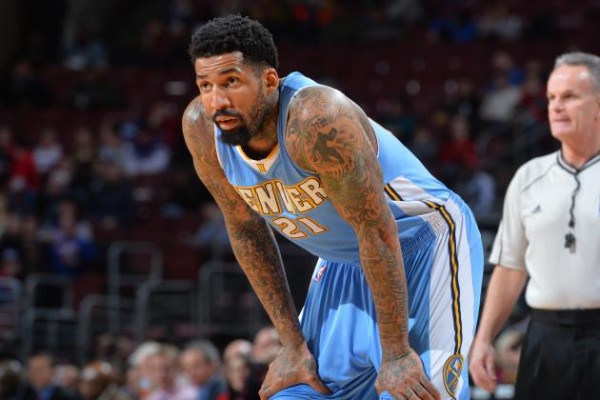 Well, this sucks.
According to Yahoo Sports' Adrian Wojnarowski, the Denver Nuggets' Wilson Chandler, who hasn't played at all this season, will miss all of 2015-16 after undergoing hip surgery:
Denver Nuggets forward Wilson Chandler will undergo hip surgery and miss the season, league sources told Yahoo Sports.

Chandler has been diagnosed with a labral tear, league sources said. He suffered the injury during the preseason.
Chandler's agent, RIch Kleiman of ROC Nation, confirmed the need for surgery to Yahoo Sports on Wednesday night.

Chandler is expected to make a complete recovery from the surgery after a six-month rehab process, a league source said.

For the Nuggets, it's a devastating loss. Chandler had worked himself into excellent shape and his presence has been missed on the young Nuggets roster. He is considered a vital part of coach Michael Malone and general manager Tim Connelly's revitalization efforts with the franchise.
This injury comes after the Nuggets signed Chandler to a four-year extension over the summer. Though he's always been viewed as trade fodder, even after putting pen to paper on a new deal, since it's worth just $46.5 million and will look like an absolute bargain once the salary cap explodes, he's just 28 years old and, by all appearances, factors into Denver's long-term future.
Losing him is definitely a blow for the Nuggets. But if there was ever a season in which they could "afford" to lose him, it's this one. Chandler will miss the opportunity to forge chemistry with rookie point guard Emmanuel Mudiay, which isn't ideal, but Denver is in the early stages of its latest reclamation project following the Ty Lawson trade. It's not expected to win or contend for anything special this season.
As Wojnarowski noted, though, this is the second time Chandler has needed surgery for his hip. While it's been more than three years since it's last procedure, the Nuggets will have to hope this doesn't somehow become a recurring issue.