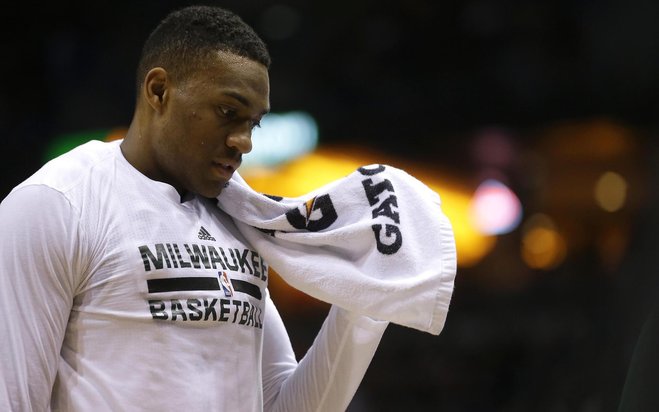 Jabari Parker may end up being the best player form the 2014 draft at the end of the day, but the start to his career has been slow. A knee injury claimed most of his rookie season and he's now dealing with a foot injury, just a few games into his return.
Milwaukee Bucks forward Jabari Parker underwent an MRI this morning to address discomfort in his right foot. The scan revealed a mid-foot (talonavicular joint) sprain. Parker will undergo additional testing today and did not accompany the team on this week's three-game road trip. His status will be updated as appropriate.
Word is he'll be out about 3 games. At this point, we can only just hope that this is isolated and doesn't become something major. Milwaukee is set up nicely for the future and he's a key component, obviously.
H/T: nba.com/bucks