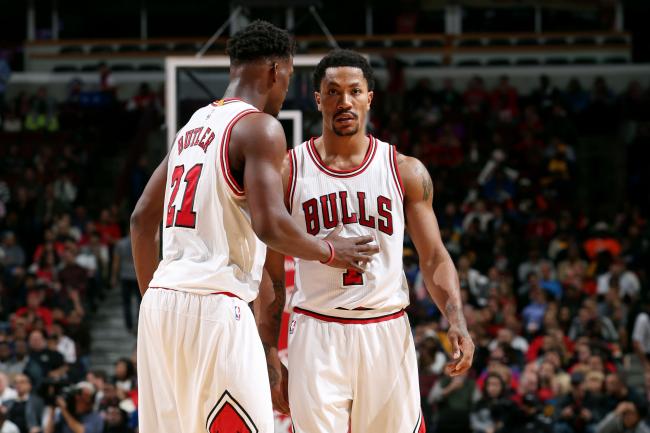 We've been hearing rumors for a while that Jimmy Butler and Derrick Rose aren't as close as you'd think. One guy is the face of the franchise, while the other is on the rise. Apparently, Butler isn't happy with how hard Rose works. Naturally, Butler will likely deny these reports, but where there's smoke, fire typically ensues.
It was provided Wednesday, as a former member of the Bulls said in a phone interview, "Personally, the two are great. Professionally is where they have a difference of opinion.''

According to the source, Butler considers Rose a friend, but "doesn't have a lot of respect for his work ethic.'' In Butler's mind, Rose was considered the face of the franchise, and if the face of the franchise wasn't busting his butt in practice every day, especially last season, what was the message to the rest of the team?
H/T: Chicago Sun-Times