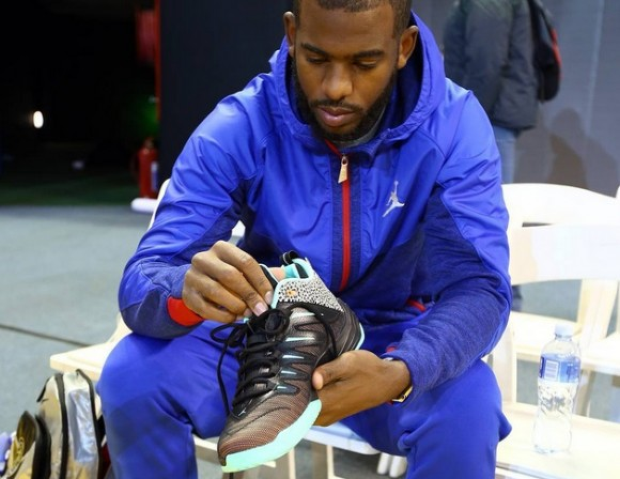 During the first NBA Global Games in Africa, Los Angeles Clippers floor general Chris Paul took advantage of the additional eyeballs to give the world its first & best look at his upcoming signature sneaker, the Jordan CP3.IX.
While sneakers from Jordan Brand tend to be only checked for if the word "Air" and "Retro" are attached with a Roman Numeral at the end, Chris Paul's signature line with Jordan has released some of the best basketball sneakers in the last decade with the CP3.VI [6] & Jordan CP3.VII [7].
If you've been keeping track, then you know Chris Paul has been on a sneaker hotstreak throughout the summer: first a special-edition CP3.VIII AE made especially for the Entourage movie, then a very Player Exclusive pair of the Air Jordan XI (11) in emerald green, now breaking out a likely limited edition colorway of the Jordan CP3.IX before the sneaker was even officially announced.
No official word from Jordan Brand as to a release date for the CP3.IX, so I will guess sometime in November.