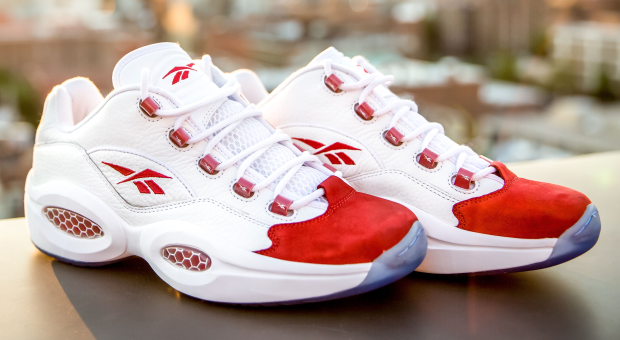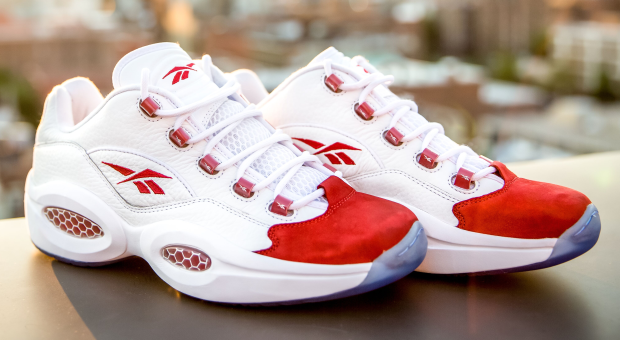 When NBA players are signed to shoe endorsements, the goal is not just to be another player on a company's roster, but to be a signature player with their named attached to the sneakers they are promoting. Allen Iverson and his lifetime deal with Reebok is one that continues to be valuable for the brand. Here we see an original colorway on the lowtop version of Iverson's most popular kicks.
Despite not having an official nickname, if you were to mention the 'Red Toe' Reebok Question Low, the majority of people into the sneaker culture will know exactly what you are talking about.
This version of the Reebok Question Low takes OG color-blocking straight from 1996 and applies it to the lowtop version of Iverson's first signature sneaker. Official word from Reebok is that the 'Red Toe' colorway is the first of three Reebok Question Low pairs coming out this summer.
The 'Red Toe' Reebok Question Low is available NOW for $110 exclusively at the Finish Line webstore.