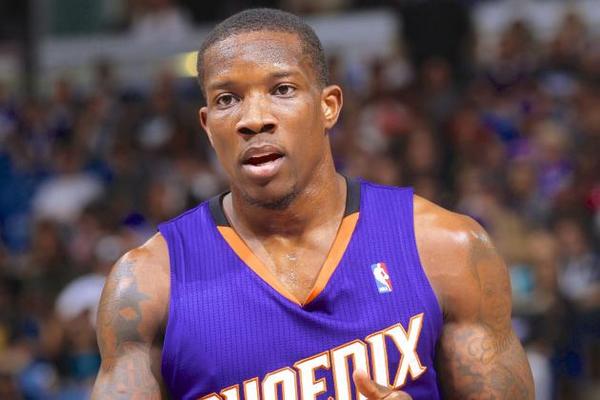 The Phoenix Suns are seriously serious about seriously trading Eric Bledsoe.
Rumblings gained some traction ahead of the draft, the belief being that Phoenix was looking to move up. But with the team preparing to offer restricted free agent Brandon Knight a fat contract, Bledsoe isn't yet considered safe.
Per ESPN.com's Marc Stein (h/t ProBasketballTalk:
As discussed on tonight's NBA Insiders on @ESPNRadio, there's a growing feeling around the league that Phoenix will seriously explore (1/2)

— Marc Stein (@ESPNSteinLine) June 29, 2015
That Suns will seriously explore their Eric Bledsoe trade options if they indeed strikes the deal w/B-Knight that @GeryWoelfel is reporting

— Marc Stein (@ESPNSteinLine) June 29, 2015
That contract offer Stein alludes to—the one Gery Woelfel of the Racine Journal Times first reported—is for five years and $70 million. It's basically the same deal the Suns handed Bledsoe last summer. Knight, like Bledsoe, played through the first four years of his rookie-scale contract, so he's eligible to sign that five-year pact with his incumbent, Birds rights-holding team, which, following last February's trade, is the Suns.
Rumors began surfacing last season that the Suns were willing to trade Bledsoe. But then they dealt Goran Dragic and Isaiah Thomas. It looked like Bledsoe was safe by default. But, apparently, the Suns are super high on Knight yet aren't planning to keep their dual-point guard backcourt up and running. That leaves Bledsoe as the odd man out.
Well that, or the Suns are hoping they can land a cheaper floor general to pair with Knight in exchange for mini LeBron.
Possible destinations aren't listed anywhere, but Philadelphia 76ers general manager Sam Hinkie should be all over this one. Bledsoe is 25 and can be part of an extensive rebuild, the Sixers need a point guard, and Hinkie has amassed waaaaaaaaaaay too many frontcourt prospects in Nerlens Noel, Joel Embiid (injured), Dario Saric (overseas) and Jahlil Okafor.
Dangling a package built around Noel and a future first-round pick should get talks going. The Suns need a rim protector and Noel headlined what was basically a top-12 defense all of last season. The Sixers need a point guard who can fit their fast-paced system, and Bledsoe has now helped pilot a breakneck offense for two seasons in Phoenix.
Bledsoe admittedly isn't the best fit if the Sixers are serious about keeping Okafor. His offensive arsenal is more polished than Noel's, but he's strictly a post guy and will force Philly to slow down its attack considerably.
Still, the Sixers need to turn their frontcourt logjam into measurable progress elsewhere at some point, and if the Suns are seriously serious about seriously trading Bledsoe, he fits the bill.