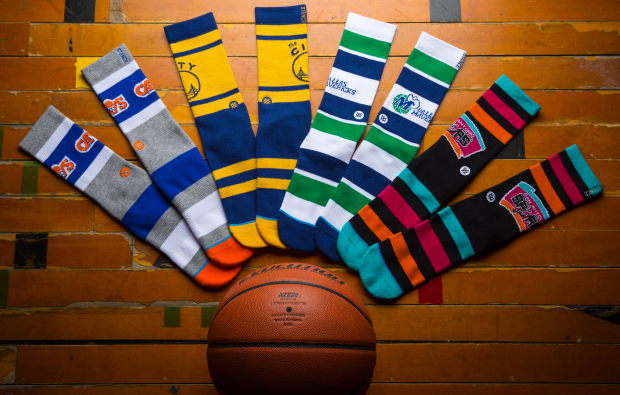 Popular sock company Stanceadds new players to their NBA Legends set along with four new Hardwood Classics team options.
New NBA Legend socks include Wilt Chamberlain and Scottie Pippen, who are appearing on Stance socks for the first time. Additionally, Allen Iverson, Larry Bird and Shaquille O'Neal are back and captured in better poses than ever.
For the Hardwood Classics additions, the retro Cavs, Mavericks, Spurs, and Warriors were pulled out of the vault complimented by the old logos and colorways.
The four new NBA Legends($16) & Hardwood Classics($14)options are available now on the Stance webstore as well as retailers already carrying the brand.