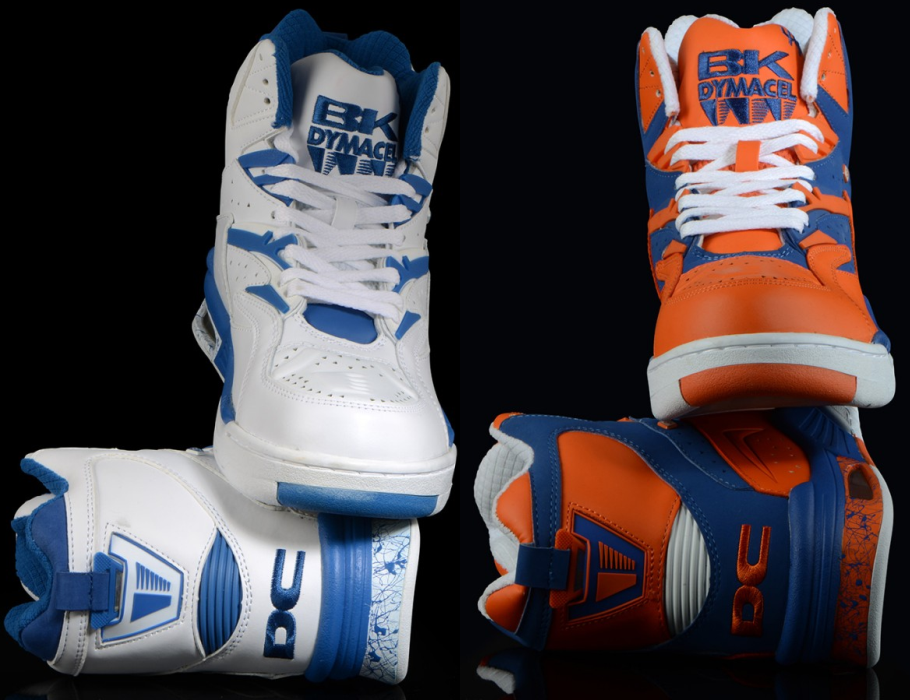 Known more for style than function, British Knights was the quintessential lifestyle brand which took design cues from athletics. With the brand in new hands and Retro sneakers more popular than ever, the market is ripe for the return of the popular British Knights Enforcer basketball shoe.
Originally debuted in 1991, the British Knights Enforcer was the first BK sneaker worn in the NBA by Derrick Coleman of the New Jersey Nets. The white/medium royal BK Enforcer is a Player Exclusive that Coleman actually wore in NBA play, the orange/white/royal Enforcer is a new colorway inspired by Syracuse uniform colors (Derrick Coleman is a former Orangeman).
Detroit, Michigan boutique Burn Rubber recently collaborated on a BK Enforcer colorway inspired by…
The white/medium royal & orange/white/royal colorways of the British Knights Enforcer are available now on the British Knights webstore for $140 with two more pairs slated for release later in 2015.
British Knights Enforcer – 'Orange/White/Royal'