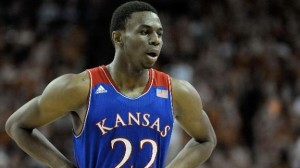 Tanking is done for a reason in the NBA.
Remember that. Never forget it. Deliberate losing is not supposed to be done in vain. A light is supposed to exist at the end of the tunnel, in the NBA draft, where a future superstar theoretically waits. That's why teams tank. That's why they lose, why they put their fanbase through sloppy hell and back.
Philadelphia 76ers coach Brett Brown understands this. He acknowledges its importance. He knows that the Sixers need to strike draft-day gold, as he told Calkins Media's Tom Moore:
Brett Brown readily admits it.

The 76ers need to get a star with their top five pick in the June 26 NBA Draft.

"I think it's important," Brown said during a 10-minute interview after Tuesday's practice. "I think it's really important.

"Stars want to play with stars. And it's too early to say anything about Michael (Carter-Williams) or what you can project Nerlens (Noel) out to be. Just because somebody's chosen high in the draft doesn't mean they're going to be a star, either."
Oh, how refreshing his honesty is. More so than Boston Celtics general manager Danny Ainge's outright deflection, anyway. On numerous occasions, he's downplayed the significance of this year's draft class, citing its lack of franchise-changing talent, as if his Celtics weren't tanking too.
It doesn't really matter what general managers or even coaches think of this year's draft class. They're tanking, or "rebuilding," for a reason, for a hope to land star talent via the draft, however deep or shallow it is.
Compared to other draft classes, this year's crop of talent is deep. Kids such as Andrew Wiggins, Dante Exum, Joel Embiid and Jabari Parker (yet to declare), among a few others, are all considered players potentially worth assembling a team around.
Lucky for the Sixers, then, they're going to have two lottery picks. The New Orleans Pelicans will send their first-round pick to Philly as part of the Jrue Holiday trade from last summer, provided it doesn't land in the top five. They currently have the eighth-worst record in the NBA, so the only way that happens is if they, against all odds, land in the top three. The ping pong balls only determine the first three picks. The rest are issued in order of increasing winning percentage.
Like Brown notes, superstars want to play with superstars. Unless you play in Los Angeles, New York, Chicago or to a lesser extent, Boston, the market isn't going to sell itself. Incumbent talent will make the team. And while the Sixers have some nice prospects in Carter-Williams and Noel, it's too early to tell if either of them will be stars. Noel hasn't played this season, and MCW's campaign could be the byproduct of an aggressive rookie headlining a deliberately poor team.
What this year's draft essentially does is give the Sixers two more chances to land that star. This way, if it's not Carter-Williams or Noel, it could be one of the two players they select this year. Or maybe both. Perhaps both plus Carter-Williams or Noel. Maybe even both plus Carter-Williams and Noel.
Point is, the Sixers need superstars. And there's no better way for them to get one than through the draft, since superstar selections are what can make them a relevant free-agent destination.
Keep your fingers crossed, Philly. Here's to a fecund draft-day process.
Dan Favale is a firm believer in the three-pointer as well as the notion that defense doesn't always win championships. His musings can be found at Bleacherreport.com in addition to TheHoopDoctors.com.