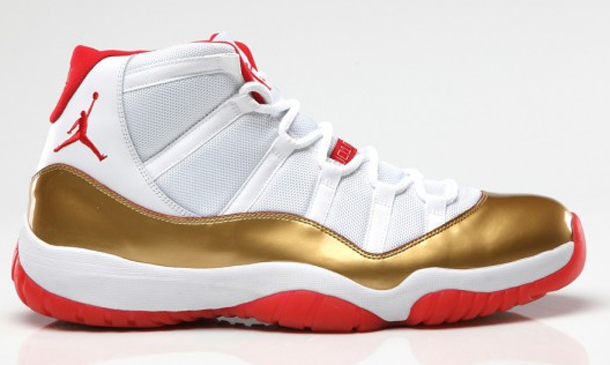 Ray Allen celebrated his second NBA Championship with this special Player Exclusive pair of the Air Jordan XI.
The first Miami Heat game of the regular season took place after the team received their championship rings. In celebration of Ray Allen getting his second ring of his 17-season career, Jordan Brand laced the long-time Team Jordan member with an exclusive Air Jordan XI.
This Jordan 11 was given the 'Two Rings' nickname and features a gold patent upper in honor of the Larry O'Brian trophy. Personalizations on this shoe are seen on the inside of each shoe's tongue which bears the years Ray Allen took home a title, his number 34 on the heels, 'Sugar Ray' written across the middle of the tongue with a ring icon, and the tongue with bears Allen's shooting RAY logo.
In 2008 when Ray Allen won his first title with the Boston Celtics, he wore a very similar Player Exclusive pair of the Air Jordan XI with the green accents on that shoe where the red ones are on this sneaker.
Get a detailed look at the 'Two Rings' Air Jordan XI made for Ray Allen to wear in during the first Miami Heat game after their 2013 championship ring ceremony.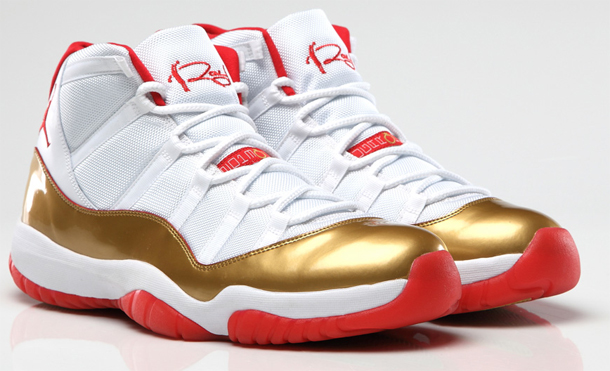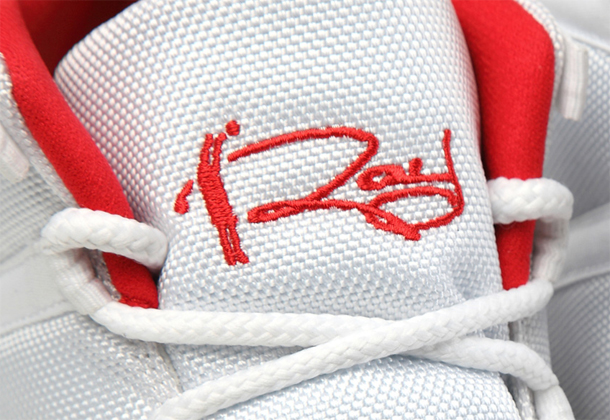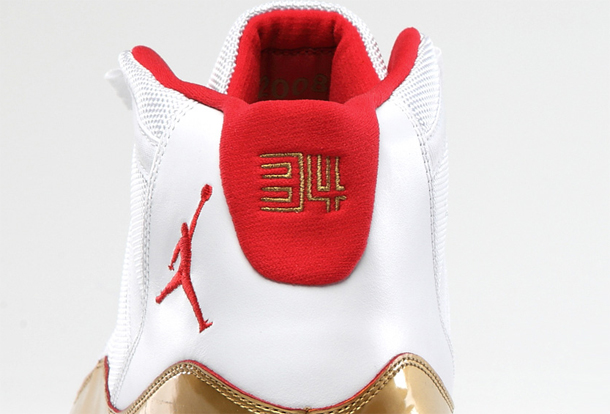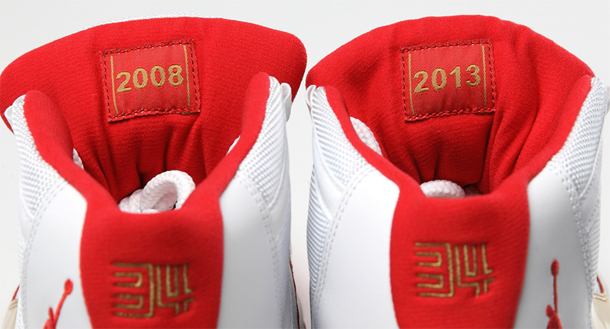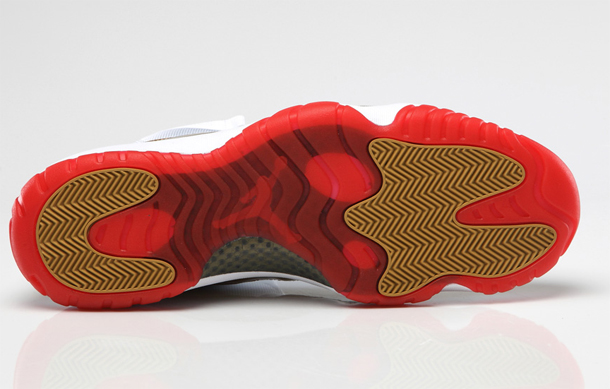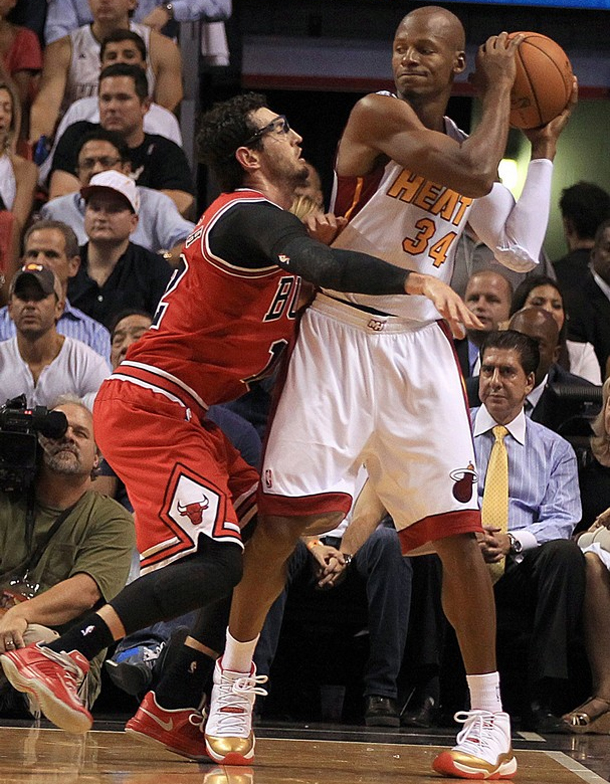 Follow our Kicks section on Twitter & Instagram. Use #THDKicks to join in the conversation.

Ben Berry wrote this.
Add Ben to a Google+ circle of yours and follow his Twitter feed.