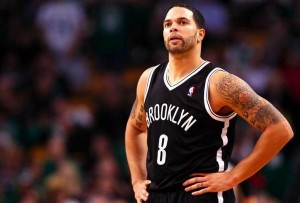 The Brooklyn Nets are poised to be one of the more exciting teams this year, but it will be tough to achieve that without their floor general Deron Williams.
Williams has been out for a while with a bad ankle and there's no timetable for his return. In fact, it's so bad he's not even sure when he'll be able to play again. It's a long season, so he neds to just take it easy. But they'll be a completely different team without him.
The Deron Williams watch continued Sunday, with the Nets' star guard no closer to playing or to giving a timetable for when that day might come.

Asked about his injured ankle — the most talked-about lower extremity since Achilles' heel — Williams repeated, "I appreciate your concern for my health," four times. But Williams, whom the Nets had proclaimed would be ready for the start of camp, acknowledged he'll need to take part in full-contact workouts and scrimmages before he plays, and he has no idea when he'll do either.
H/T: NY Post