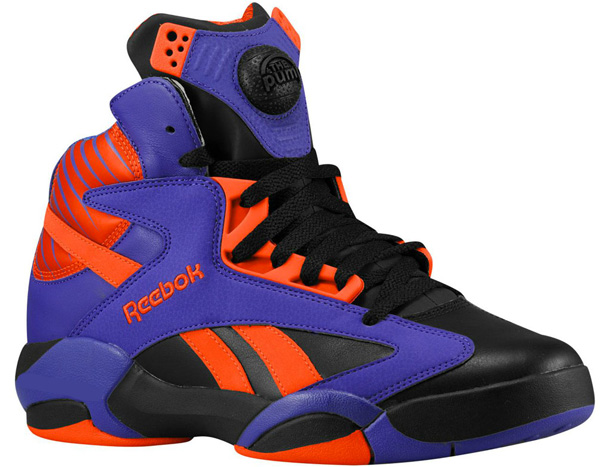 Inspired by the few seasons Shaquille O'Neal spent as a member of the Phoenix Suns, Reebok drew up this new colorway of the Shaq Attaq.
For the 'Phoenix Suns' Reebok Shaq Attaq, the primary layer of black leather on the toe and purple on the heel lays underneath that of orange Vector branding & a purple textile overlay. Design ques that come directly from the city of Phoenix can be seen by the stitched cactus plant on the heel and sunrays graphic throughout the inner lining.
Judging by pictures from a recent trade show, Reebok looks to be releasing a new Shaq Attaq colorway for every NBA team that Shaquille O'Neal has ever played for.
On October 4th, the 'Big Cactus' or 'Phoenix Suns' colorway of the Reebok Shaq Attaq hits store shelves in limited quantities for $160.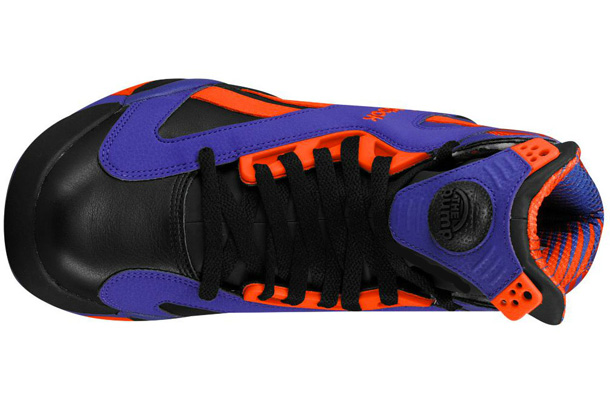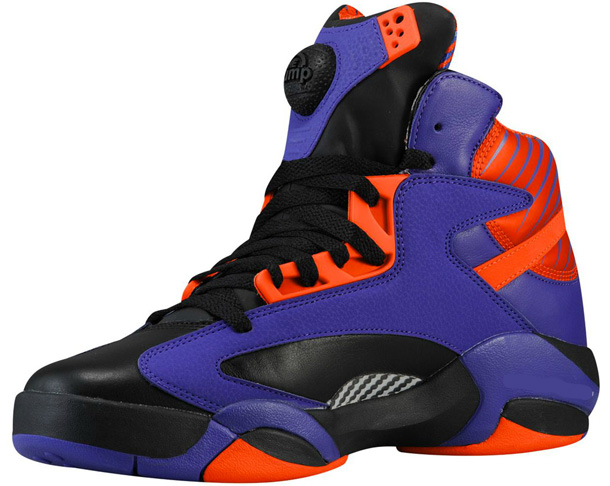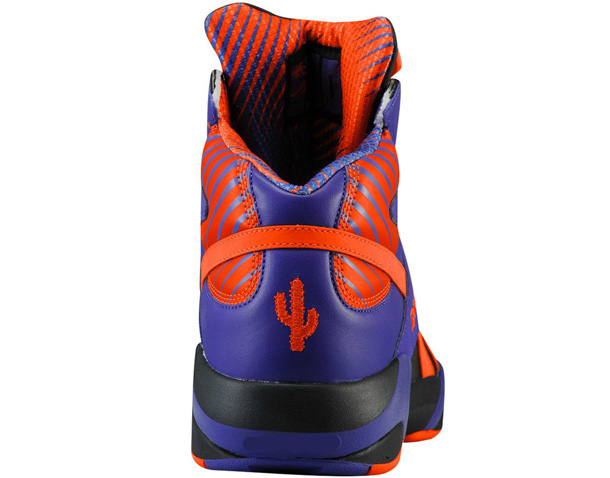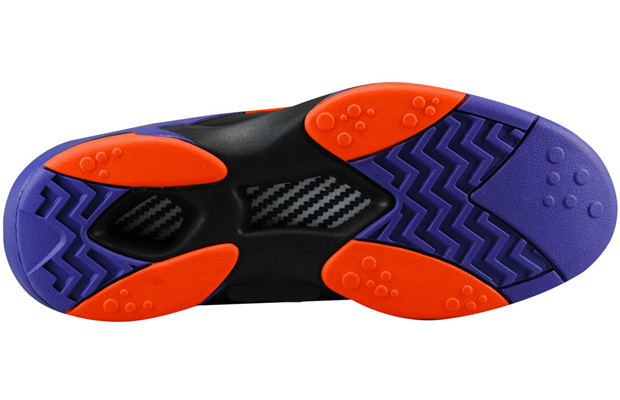 Follow our Kicks section on Twitter & Instagram. Use #THDKicks to join in the conversation.

Ben Berry wrote this.
Add Ben to a Google+ circle of yours and follow his Twitter feed.