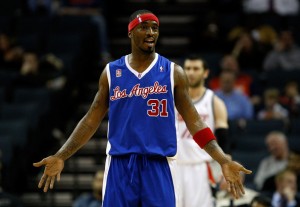 The Knicks added a few pieces this offseason and should be competitive in the East once again. Where that gets them remains to be seen. But even if they are in need of some more help, should that come in the form of Ricky Davis?
The Knicks have invited Davis to camp. Now, that doesn't mean he'll make the team, but why would the Knicks be interested anyway. It's not as if he'd get any playing time as it's been about a decade since he's been a factor in the league.
Ricky Davis is getting a workout with the Knicks on Tuesday, tweets Jared Zwerling of Bleacher Report. He's part of 10 guys the Knicks are bringing in just to see if they want to give they training camp invites, but it's at least a foot in the door.
H/T: PBT