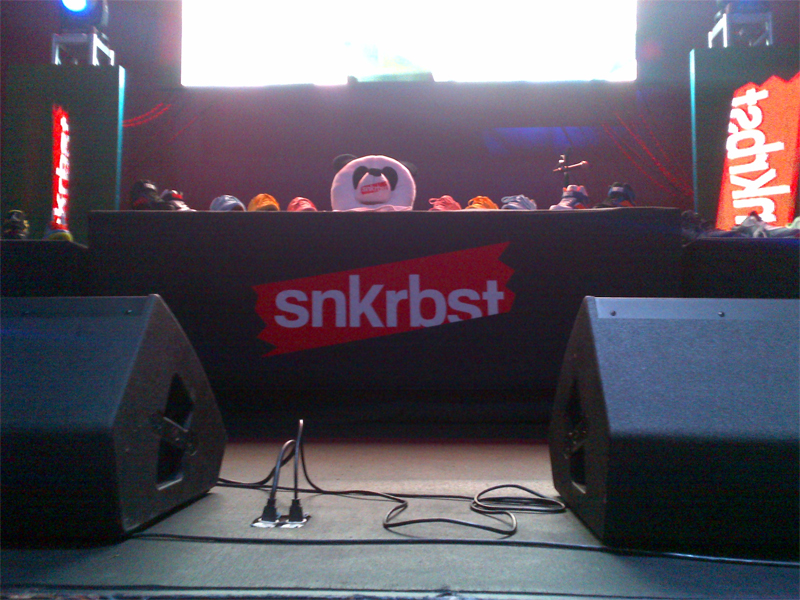 Even with a rainy NYC day, the SNKRBST was let out its cage for the first time on May 19th.
With Angela Yee & Natalie from Nina Sky(Reading? E-mail me) hosting, first to take the stage from Harlem was VNNY CHA$E who brought the right energy to open the show and next up was The Underachievers from Brooklyn who displayed their laid back flow to the SNKRBST attendants while wearing a pair of 'De La Soul' Nike SB Dunk Highs & 'Jamaica' Ewing 33 Hi sneakers.
After the first two performances, DJ Clark Kent was spinning records throughout the night while all the buying/selling/trading went on before the rest of the performances which was good for the attendants & vendors alike who were looking to make sneaker-related come-ups.
Joe Budden took the stage running thru a few of his more current songs before making a haste exit; which he attributed to the rain & lack of the crowd's intensity. This set the stage for Big Daddy Kane's performance which sparked an energy that many of the younger attendants didn't know was possible at a rap show. Kane ended his set with part of 'The Symphony' which is a shame because G Rap wasn't ready to go on yet and was apart of the song.
Kool G Rap took the stage soon after, sore voice and all, which only added to the gully feel that his music brings starting off with 'Ill Street Blues' before going into a medley of his deep collection of raps; real raps. As an added bonus, G Rap made the most of having him & Kane on in NYC on the same stage for the first time in 17 years by brining out fellow Juice Crew members like Biz Markie & DJ Polo.
I was personally amazed that Big Daddy Kane was still performing the way he does; definitely crossed seeing G Rap live off of a bucket list in a previous life since I didn't think it was possible for as many members of the Juice Crew to be on stage, in New York, at the same time. Setting the bar what I think is impossibly high, if SNKRBST goes down in history for anything, it will be Big Daddy Kane & Kool G Rap performing at their inaugural event.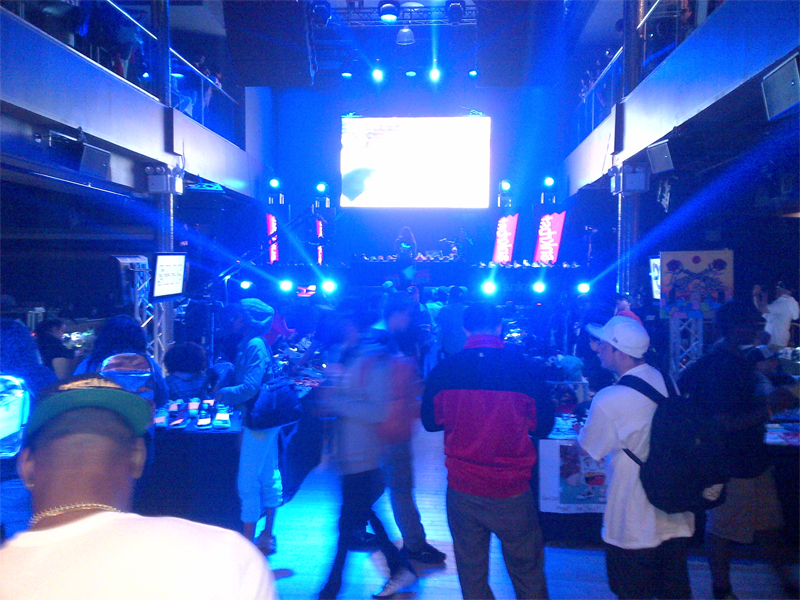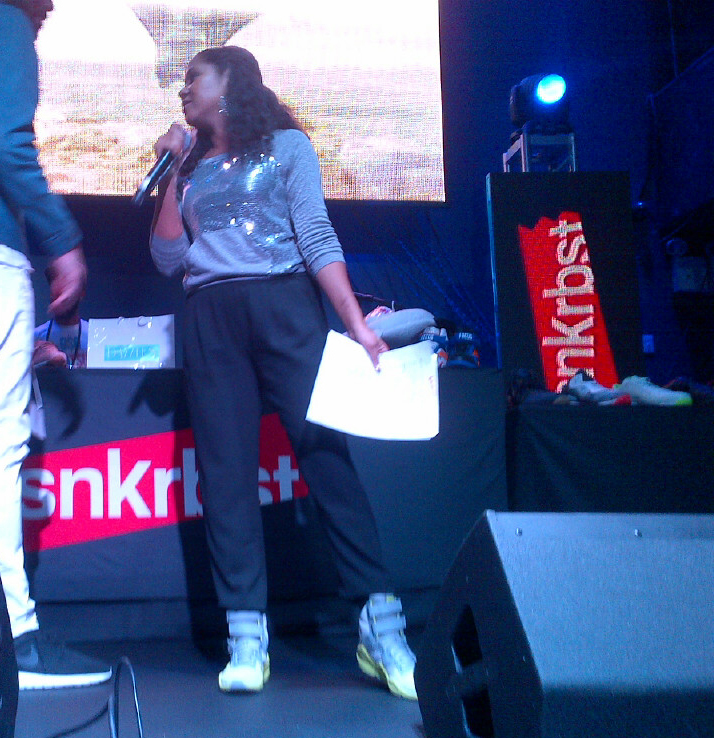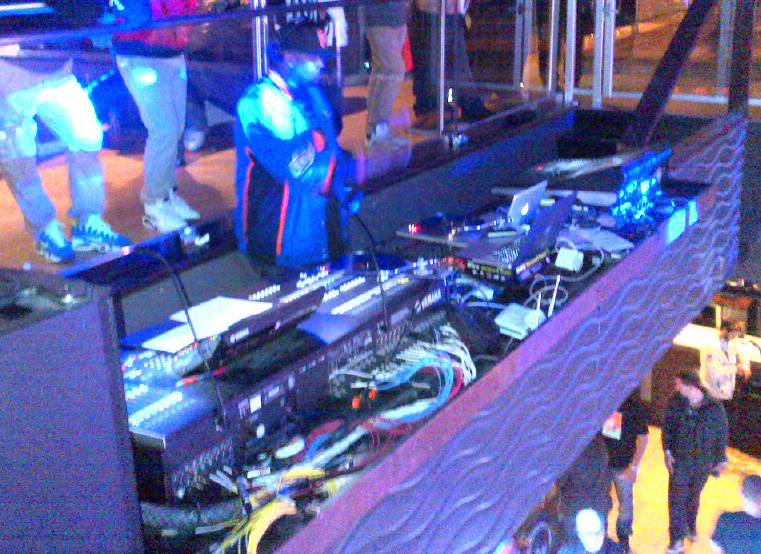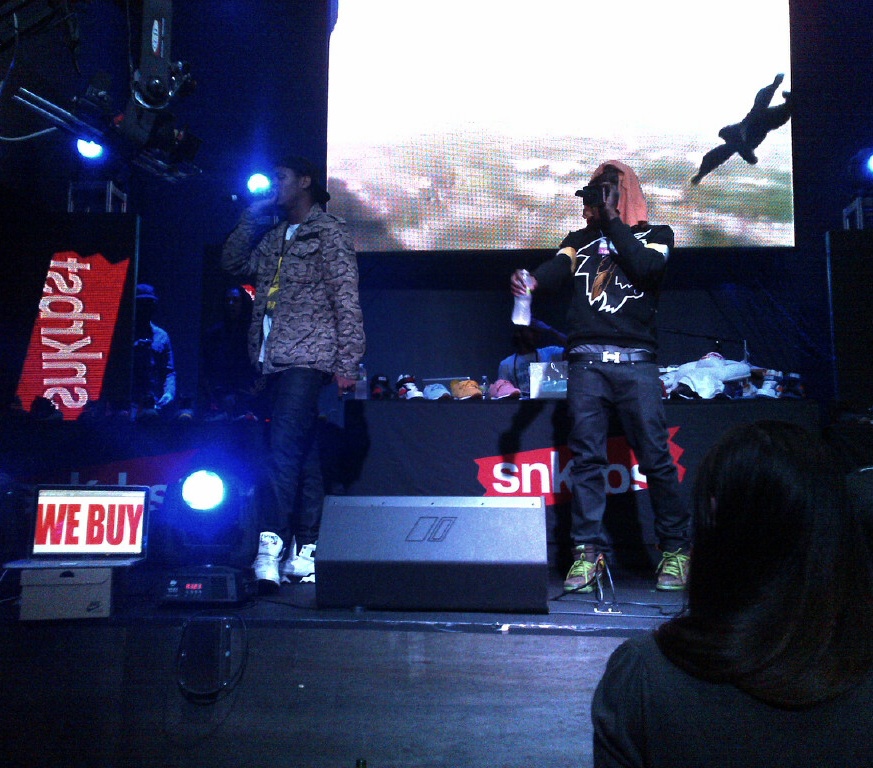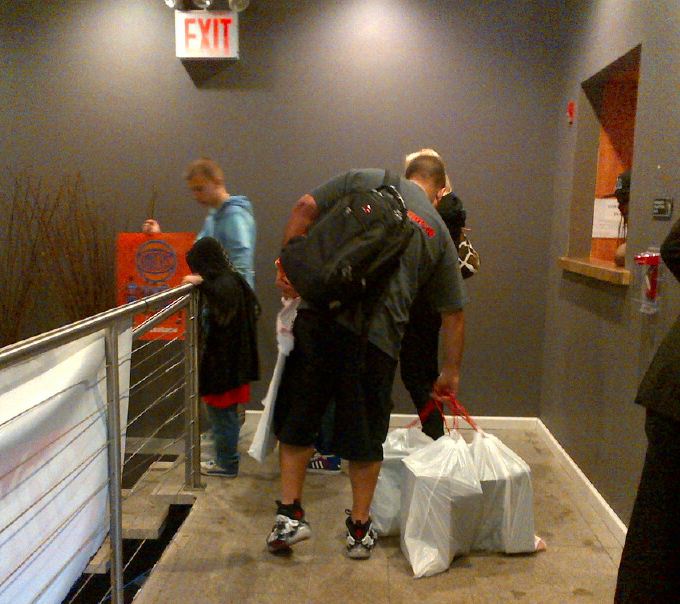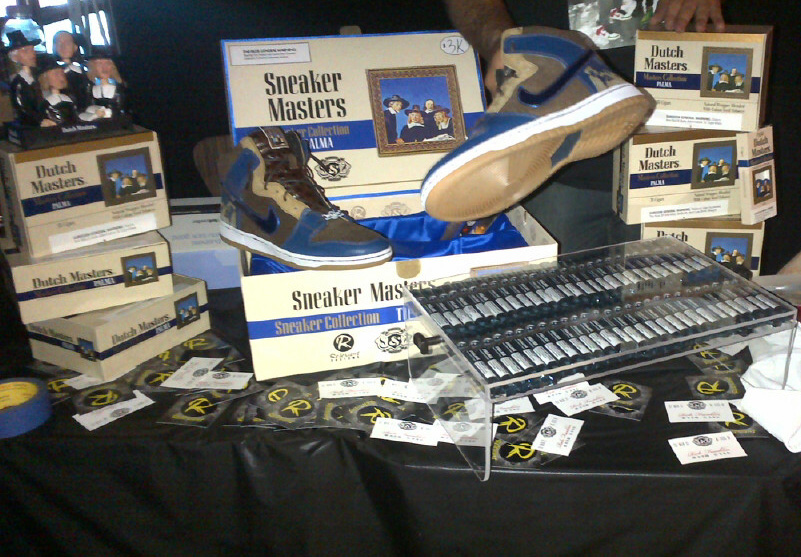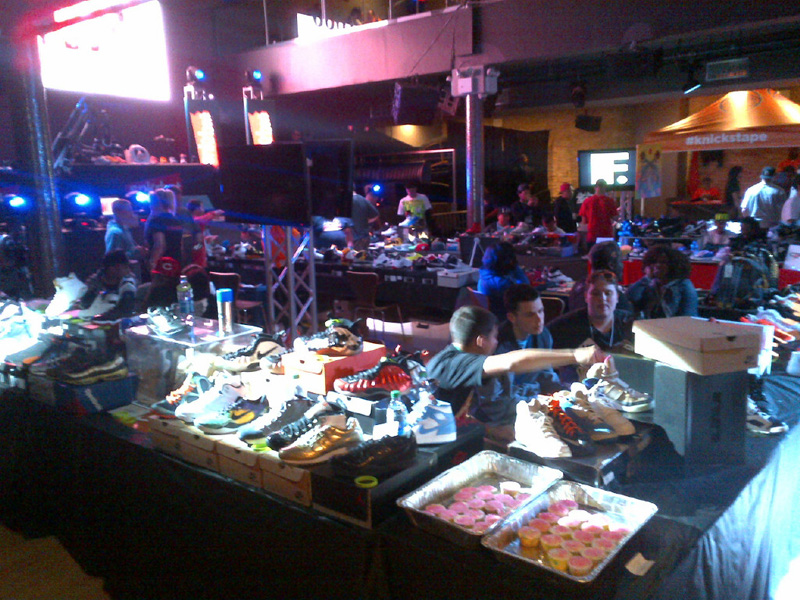 Follow our Kicks section on Twitter @THDKicks & use #THDKicks to join in the conversation.
Ben Berry wrote this. Add Ben to a Google+ circle of yours and follow his Twitter feed.