Dave White was recently tapped by Jordan Brand once again to work on a special edition sneaker; this time around he is working on Carmelo Anthony's current signature shoe the Jordan Melo M9.
The video starts off with Carmelo saying how at home he feels in London, which is no wonder not just due to the similarities between the city and New York, but to the time Anthony spent in in Great Britain during the summer as part of the Team USA basketball team.  Previous Air Jordan collaborator and local artist Dave White spoke on his passion for sneakers growing up before meeting with Carmelo Anthony to discuss their collaborative efforts on the Jordam Melo M9.
What I took from this video was the star design seen on the Air Jordan I from last year will transfer to the Melo's latest signature with Jordan Brand.  Carmelo seemed to decide on a simple colorway of a white upper with gold accents where the color will actually come from real gold leaf.  All of this was discussed over a spot of tea in true English fashion.
We brought you news of Dave White & Carmelo Anthony's initial meeting about a collaborative sneaker both the New York Knicks and Detroit Pistons were in London for a regular season NBA game.
No official word yet on a release date for the Jordan Melo M9 x Dave White collaboration but keep it locked to our Kicks section as we will be sure to let you know when that information is available.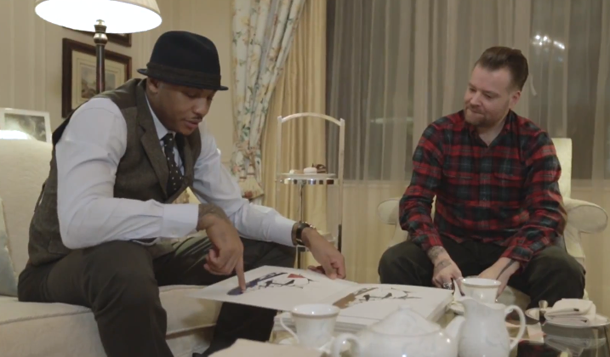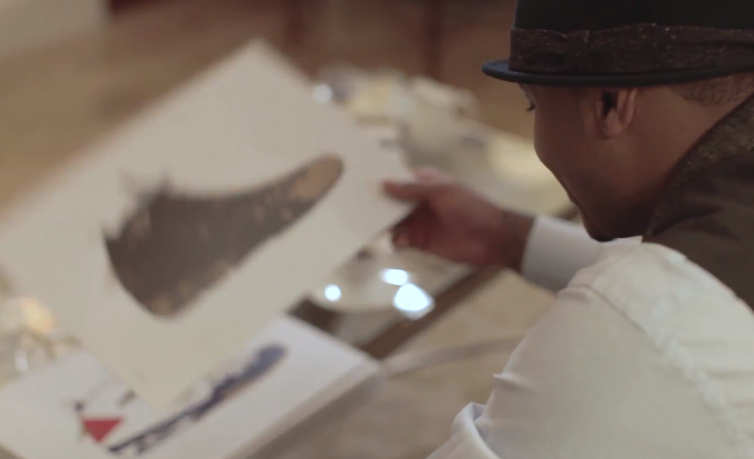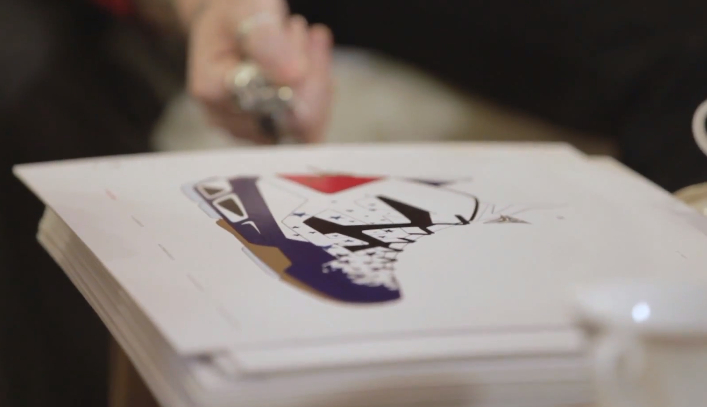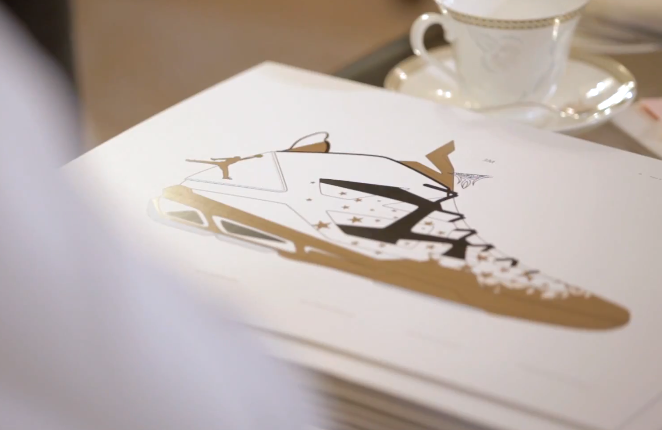 Follow our Kicks section on Twitter: @THDKicks
Ben Berry wrote this. Add Ben to a Google+ circle of yours and follow his Twitter feed.