November 22, 2011 – The Hoop Doctors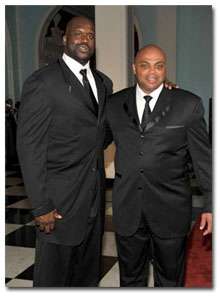 Shaq's addition to the TNT crew is sure to be a hit. Since the season hasn't started yet for us to actually enjoy "Inside the NBA", we haven't been able to witness it yet.
Shaquille O'Neal, Charles Barkley and other Turner Sports' NBA analysts will share their stories and opinions in a new series debuting this week on NBA TV.
The six-part "Open Court" series will air Tuesday nights at 9 p.m. EST. Ernie Johnson will moderate from Atlanta, also joined by Kenny Smith, Chris Webber, Reggie Miller, Steve Kerr and Steve Smith.
O'Neal joined Turner after his retirement following last season. He addresses those upset by comments in his new book, "Shaq Uncut," in one segment, saying he "may take a little jab here and there but it's nothing personal."
"But I ain't hard to find," he adds. "I'll be here every Wednesday and Thursday (on NBA TV and TNT)."
Source: espn.com