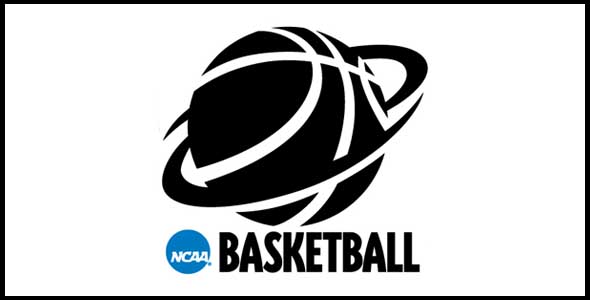 January 11, 2009 – Matt Anaya
Matt graduated from Southern Illinois University at Carbondale in May of 2007 majoring in TV Production. Matt is currently a writer at StaticMultimedia.com, TheBleacherReport.com, NationalSportsNation.com, SportsMixed.com, FanFever.com, Filmcatcher.com, 2 Much Swag, and TheHoopDoctors.com. Matt will provide you with insightful wit and an eager eye for sports.
It's not yet the madness of March, but the NCAA season is certainly heating up, here are some must see matchups this week that you wont' want to miss:
Monday January 11
Villanova (14-1, 3-0) @ LOU (12-4, 3-0)
Villanova will likely jump a couple spots as #1 KU and #4 Purdue both went down last weekend, but both teams are clearly better than NOVA. True #1 seeds would never lose to Temple and would beat Marquette handily, not by four points combined, and this might be NOVA's first conference loss of the season. Louisville, also without a conference loss, has won seven of their last eight, with their only loss to the Kentucky Walls, and if LOU considers themselves a legitimate Big East team they must protect their home court.
Tuesday January 12
OSU (11-5, 1-3) @ Purdue (14-1, 2-1)
Ohio State has struggled out of the Big Ten gate but they finally got Evan Turner back last weekend and will start to make some noise in the conference. Purdue better play like they have been all season long otherwise the Bucks might steal this one with the return of their superstar.
UK (16-0, 1-0) @ FLA (11-4, 0-1)
Kentucky seems to steal every game they win and are quickly becoming the most hated team in America, as they remain one of two unbeatens. Florida used to be known as the most hated hoop team in America when they were winning titles but they have struggled this season and are coming off a loss to Vanderbilt in their conference opener. The only reason FLA has a chance to win this game is because it is at home but without Joakim Noah and Al Horford the chances of winning are slim.
TAMU (12-3, 1-0) @ KSU (13-2, 0-1)
Texas A&M opened their conference schedule with a cupcake win at home against Nebraska and travel to Manhattan to take on an upstart Kansas State team coming off a tough road loss in their conference opener at Missouri. If KSU loses they will likely drop out of the top 25 and will quickly find themselves two games back of the top of the conference and if TAMU wins they will roll into Austin 2-0 in conference play.
Maryland (10-4, 1-0) @ Wake Forest (11-3, 1-1)
Maryland got their conference season off to a great start as they got a W against a ranked Florida State team at home and Wake beat a poor NCST on December 20 and lost a tough road battle at Miami this weekend. Wake needs a solid home win if they want to battle for the conference crown and if Maryland considers themselves legitimate contenders they need to win their next two games, both on the road (@BC).
Wednesday January 13
UNC (11-4, 0-2 away) @ Clemson (13-3, 1-1 ACC)
UNC opened their conference season with a convincing home win against VT and will look to win their first true road game of the season. Playing at Clemson is never easy for the opponent and the Tigers are coming off a bad loss at Duke and an easy win at home against a bad BC team. Clemson has a chance because it is at home but UNC should win this game and remain atop the ACC.
Minnesota (12-4, 3-1) @ MSU (13-3, 3-0)
Minnesota finds themselves just one half game behind the conference leaders and one of the teams ahead of the Gophers is the Michigan State Spartans. If Minny wins this game they can consider themselves a Big Ten contender and face the Spartans at home ten days later.
PITT (13-2, 3-0) @ UCONN (11-4, 2-2)
PITT has found themselves atop the Big East once again and ahead of UCONN but the mighty Panthers will face a tough task on the road. UCONN should have beat Georgetown, and seems to fall asleep in their losses, but Jim Calhoun teams rarely find themselves in losing streaks and the Huskies are expected to protect their home court.
GT (12-3, 1-1) @ UVA (9-4, 1-0)
GT is coming off a huge home victory last weekend against then #5 Duke and UVA is a bad team but they beat an even worse NCST team for their first conference win. If GT loses this game you can cross them off your Sweet 16 list and it will cancel out their huge upset victory.
Wisconsin (13-3, 3-1) @ NU (12-3, 1-2)
This is a huge week for NU as they play both Wisconsin and Purdue at home but if they do not split this week you can consider their tourney chances bleak. Wisconsin has beaten Duke and Purdue but lost to Wisconsin-Green Bay and if they consider themselves conference contenders they must win in Evanston.
Miami (FL) (15-1, 1-1) @ VT (12-2, 7-0 home)
Miami is a one-point loss to a bad BC team from being one of three undefeated teams but is still not ranked because they have the 254th ranked schedule according to KenPom.com. The Canes are coming off a last second victory at home against Wake Forest; and VT, a tough road loss to UNC. If the Hokies do not protect their house like they have all season they will fall to 0-2 in a tough ACC conference, and with a W, Miami is looking forward to being ranked and near the top of the ACC conference.
Vanderbilt (12-3, 1-0) @ Alabama (11-4, 1-0)
Vanderbilt is atop the SEC East standings with UK after their home victory against FLA this weekend and will have to win a lot of tough conference road games if they want to keep up with John Wall. Bama beat up a bad LSU team in Baton Rouge and if the Tide wants to be considered a tourney team they must win conference games at home.
Missouri (13-3, 1-0) @ Texas Tech (12-3, 0-1)
MIZZOU got off to a nice start as they defeated then #10 KSU at home this weekend. The Red Raiders were roughed up by the OKST Cowboys in their home opener, and if the Red Raiders want to be taken seriously they must win conference games at home and not fall too far behind the back.
San Diego State (12-4, 1-1) @ UNLV (13-3, 1-1)
UNLV was once ranked this season and is coming off a very impressive road victory at New Mexico. San Diego State also beat New Mexico but lost to a poor Wyoming team that all but knocks them out of the tournament already, but if SDSU beats the Rebels they still have a chance to dance. UNLV is only one game back of the MWC crown but they have already lost to conference leading BYU.
Thursday January 14
Seton Hall (10-5, 1-3) @ Georgetown (12-2, 3-1)
Seton Hall has struggled this season but they have lost to Temple, West Virginia, Syracuse, VT, and UCONN by an average of only 7 PPG and beat a previously ranked Cincy team last weekend. The Hoyas are coming off an impressive comeback victory at home against UCONN and should handle the Hall at home but it should be a fun game to watch.
Gonzaga (12-3, 1-0) @ Saint Mary's (15-2, 2-0)
Gonzaga finds themselves nationally ranked but still behind Saint Mary's in the conference standings. The Zags will travel to NoCal to take on the Gaels in what will probably be one of the best games of the WCC season.
Saturday January 16
Purdue (14-1, 2-1) @ NU (12-3, 1-2)
The big week continues for the Wildcats as their tournament hopes could be dashed by Saturday night.
Texas Tech (12-3, 0-1) @ KU (14-1, 11-0 home)
This will be KU's second game after the upsetting loss against Tennessee and it should be the second consecutive blow out victory but we will give the Red Raiders a fighter's chance.
TAMU (12-3, 1-0) @ Texas (15-0, 1-0)
Texas A&M has a chance to bring an undefeated conference record into Austin and the Aggies represent the first formidable UT opponent in a month. Chances are slim for TAMU and they only have a shot if they catch Texas on an off day but it should be a fun game to watch.
Syracuse (15-1, 2-1) @ West Virginia (12-2, 3-1)
Another top ten clash for WV but this time it is in conference as the Mountaineers entertain the Orange. Both teams should come into this weekend's battle coming off wins and the teams only play once during the regular season, so get ready for a high flying Big East battle.
GT (12-3, 1-1) @ UNC (12-4, 1-0)
GT has a chance to come into Chapel Hill riding high after beating Duke at home and probably UVA on the road. UNC has a tough road game earlier in the week at Clemson, and this feels like the first of three games these two teams play this season.
Illinois (11-5, 3-0) @ MSU (13-3, 3-0)
Illinois finds themselves atop the Big Ten standings along with the Michigan State Spartans. Both teams should be 4-0 in conference coming into the game but the Spartans face a tough Minnesota team earlier in the week and it will be interesting to see how the young Illini handle the Izzone.
Ole Miss (12-3, 0-1) Tennessee (12-2, 8-0 home)
Tennessee should be able to add another victory earlier in the week and should still be riding high after their upset of #1 KU last weekend. Ole Miss lost to rival MSST at home last weekend and faces a tough road game early this week at UGA. Ole Miss has a chance to go 0-3 in conference and Tennessee needs to go 2-0 to keep up with Kentucky.
VT (12-2) @ FSU (13-3, 1-1 ACC)
VT has a rough week in Florida, playing probably two ranked teams, Miami and FSU. Hopefully the weather is nice for VT's sake because road victories are never easy and Florida State's next two home games are definitely winnable (NCST and VT).
Wisconsin (13-3, 3-1 Conf) @ OSU (11-5, 1-3 Conf)
Wisconsin hits the road this week as they play at NU then head to Columbus to take on a healthy Evan Turner lead Buckeyes squad. OSU plays at Purdue early this week and can quickly turnaround their season if they can beat both WISC and Purdue in the same week. As quickly as they can turn it their season around, it can go down in flames with two losses to two ranked teams.
LOU (12-4, 3-0) @ PITT (13-2, 3-0)
There is a slim chance both teams come into this game undefeated and on top of the bruising Big East conference, but no matter what it should be a great conference clash.
Oklahoma State (13-2, 1-0) @ Baylor (13-1, 1-0)
Two somewhat surprising Big 12 teams square off in Waco and there is a good chance both teams will be undefeated in conference play coming into the game. Neither team has played anyone tough all season but it should be a very good game nonetheless.
Notre Dame (14-3, 3-1) @ Cincy (11-5, 2-2)
It does not get any easier for Notre Dame as they have played UCONN, West Virginia, and now Cincinnati in the first half of the month. Cincy beat UCONN but lost to a mediocre Seton Hall and neither team is all that impressive but it should be a fun Big East battle.
Siena (12-4, 5-0 MAAC) @ Fairfield (12-4, 5-1 MAAC)
One of the best matchups of the week features two mid majors battling for conference supremacy. Siena takes their undefeated conference record into Fairfield in the first of two meetings this regular season between the schools.