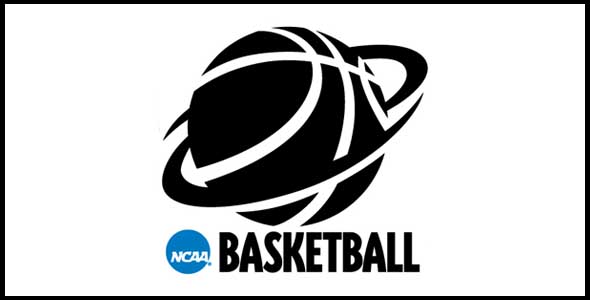 January 25, 2010 – Matt Anaya
Matt graduated from Southern Illinois University at Carbondale in May of 2007 majoring in TV Production. Matt is currently a writer at StaticMultimedia.com, TheBleacherReport.com, NationalSportsNation.com, SportsMixed.com, FanFever.com, Filmcatcher.com, 2 Much Swag, and TheHoopDoctors.com. Matt will provide you with insightful wit and an eager eye for sports.
Monday January 25
Missouri (15-4, 3-1) @ KU (18-1, 4-0)
Kansas will likely ascend in the polls after UT's 0-2 record last week, and will have #1 in their sights as Missouri comes into Lawrence. MIZZOU is only one game back in the Big 12 standings but if it were not for a 5 point OT victory at Texas Tech, the Tigers would be winless on the road this season. Kansas should cruise to at least a 10-point victory and head to Manhattan this Saturday with their eyes set on the conference crown.
Georgetown (15-3, 6-2) @ Syracuse (19-1, 6-1)
G'Town comes into Syracuse a half game behind the second place Orange in a very tight conference race. Cuse is cruising right now, winners of six in a row, and it looks like they are starting to hit their stride in the midst of conference season. Look for the Orange to hold court and roll into Cincy February 7.
Charleston (13-6, 8-0) @ Western Carolina (15-4, 5-2)
Charleston rolls into Cullowhee, NC two and a half games ahead of the second place Western Carolina Catamounts. The Cougars have won seven straight and will be in complete control of the regular season conference race if they can win on the road.
Bethune-Cookman (12-7, 5-1) @ Howard (5-15, 4-2)
Second place BC comes into Howard a full game up on the Bison, who after losing 13 of their first 14 games have won four of their last six games.
AR-Pine Bluff (5-12, 5-1) @ Texas Southern (9-9, 5-1)
After losing their first 11 games and starting off the season with 14 straight road games, the ARPB Golden Lions have won five of their last six games. Both teams are tied with Jackson State for first place in the SWAC conference and the Tigers have also won five of their last six games.
Tuesday January 26
Kansas State (16-3, 3-2) @ Baylor (15-3, 2-2)
Kansas State is coming off a loss at home to OKST and sit a game and a half out of first place. The Bears are two games out of first place and if they want to send a message to the Big 12 lightweights (not KU or UT), they will need to defend their home court.
Tulsa (16-3, 5-0) @ UAB (17-2, 5-0)
Tulsa comes to Birmingham tied atop Conference USA with the Blazers and riding a seven game win streak. The Blazers have been on a roll all season long and the feature one of the best players you might not have heard of, Elijah Millsap (Paul's brother).
Wednesday January 27
Vanderbilt (15-3, 4-0) @ Tennessee (15-3, 3-1)
Vandy comes into rival territory tied atop the SEC standings and riding a nine game winning streak. Second place TENN is undefeated at home this season and is coming off their first conference loss of the season, a fifteen point spanking by a mediocre UGA team.
BYU (20-1, 5-0) @ New Mexico (18-3, 4-2)
The nations only 20 win team roll into The Pit riding a 15 game winning streak and atop the MWC standings. Second place New Mexico needs to win at home if they want a chance to keep up with the upstart Cougars.
Temple (17-3, 5-0) @ Charlotte (14-5, 4-1)
A-10 leading Temple brings their unblemished conference record into third place Charlotte. The Owls are winners of six in a row and have an 8-1 road record but third place Charlotte's only home loss came against GT.
Thursday January 28
Wisconsin (16-4, 6-2) @ Purdue (16-3, 4-3)
Surprise second place Wisconsin comes into West Lafayette with a target on their back as they beat the Boilermakers at home nearly 20 days before. The Badgers find themselves 1.5 GB of the Spartans and after a rough stretch the Boilers are tied for third place in the Big 10.
Wake Forest (14-4, 4-2) @ GT (14-5, 3-3)
Wake Forest is fresh off two big wins at UNC and a victory at home against ACC leading UVA. Although GT has an average conference record, they only find themselves one game behind the four-way tie atop the league.
Oakland (15-7, 9-0) @ IUPUI (15-7, 8-1)
These two hooked up earlier this month in what was a three-point victory for the Golden Grizzlies. This time the Jaguars are at home where they are 8-1 this season in what should be another battle for Summit league supremacy.
Saturday January 30
Baylor (15-3, 2-2) @ Texas (17-2, 3-1)
After two straight conference road games the Longhorns get two games at home next week and should be able to right the ship. Baylor faces their toughest week of the season as they entertain KSU earlier in the week and head to Austin to face one of the nation's best.
Vanderbilt (15-3, 4-0) @ Kentucky (19-0, 4-0)
This is a big week for first place Vanderbilt as they go to Knoxville and Lexington and if they can consider it a successful week if they split. Kentucky has their sights set on the championship and losing has not been an option all season long.
Kansas (18-1, 4-0) @ KSU (16-3, 3-2)
Kansas should roll into Manhattan with an unblemished conference record and a modest five game winning streak. The Wildcats have a lot to prove this week, as they travel to Waco earlier in the week and then face one of the nation's best teams at home.
Duke (16-3, 4-2) @ Georgetown (15-3, 6-2)
A big week for the Hoyas as they travel to Syracuse earlier in the week then take on a tough Duke squad at home. The Blue Devils are coming their first road victory of the season at Clemson, and face a tough FSU at home earlier in the week.
Old Dominion (16-5, 8-1) @ Northeastern (13-7, 8-1)
ODU brings their seven game winning streak into Boston to take on the other first place team in the CAA. The Huskies have only one loss at home this season and need to win at home in their only meeting of the season against the Monarchs.
Boston U (11-9, 6-2) @ Stony Brook (14-7, 6-2)
American East conference rivals clash on Long Island as Boston looks to avenge a 9-point loss earlier this season.
UTEP (13-5, 4-1) @ UAB (17-2, 5-0)
First place might be up for grabs as the UAB faces two of the best teams in Conference USA this week (Tulsa and UTEP). The Miners are tied for second with two other teams and UAB will likely split this week, opening the conference race even more.
Sam Houston State (12-5, 4-0) @ Texas A&M-CC (10-8, 5-0)
First place in the Southland Conference is on the line as the top two teams battle in south Texas.
Denver (13-7, 6-3) @ Arkansas State (11-8, 6-2)
Another game where the top two teams in the conference face each other as the Pioneers invade Jonesboro. Denver is tied for second place in the Sun Belt Conference and they take on an Arkansas State team that has won four of their last five.
New Mexico State (12-8, 5-2) @ Louisiana Tech (18-3, 6-1)
Second place New Mexico State comes into northern Louisiana winners of nine of their last eleven but the Bulldogs are undefeated at home this season. These teams face have both lost to third place San Jose State and play each other twice in ten days.
Sunday January 31
Florida (14-5, 3-2) @ Tennessee (15-3, 3-1)
Third place Florida should come into this Sunday's matchup against UT on a modest four game winning streak while the Vols face first place Vandy earlier in the week.