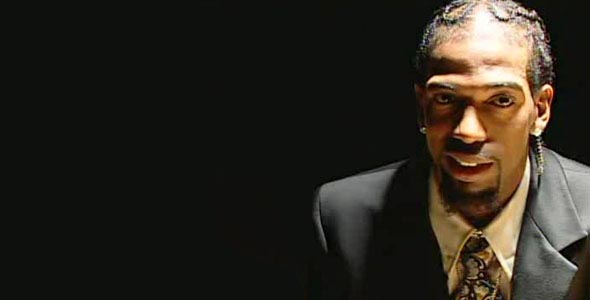 August 7, 2009 – Allen Moll
Allen Moll is an avid NBA and College Basketball fan who watches and studies games religiously and coaches youth basketball in his native Lehigh Valley region of Pennsylvania. Allen is a regular columnist for TheHoopDoctors.com, Bleacherreport.com, Fanhuddle.com as a NY Knicks correspondent, hoopsworld4.wordpress.com, and Helium.com.
If you haven't figured it out by now, let me tell you, the Detroit Pistons are officially in rebuilding mode. Piston fans, don't get upset but the days are long gone where the Pistons played lockdown defense and were the annual Beasts of the Eastern Conference. I predict that there will not be another NBA Finals or Conference Finals appearance for at least another season the way the present team is constructed. Gone are the poised and playoff tested pieces like Rasheed Wallace, Chauncey Billups, or even Ben Wallace that lead Detroit to the mountaintop of the NBA landscape.
The two pieces to the Pistons '04 title run are Richard Hamilton and Tayshaun Prince. While Prince, at age 29, may be able to wait a year or two for Detroit to return to prominence, Hamilton who is entering his 11th NBA season, is less likely to fit into the team's rebuilt roster. Something has to give with the team's recent offseason acquisitions.
I would think that Rip would be a prime candidate to be traded out of Motown. The idea of where and when he will play next season has crossed my mind since they signed free agent shooting guard Ben Gordon from the Chicago Bulls. Both Hamilton and Gordon have a not so good history of coming off of the bench. Both enjoy being the go to guy in clutch situations and consequentially were their team's leading scorers(Gordon at 20.7 and Hamilton at 18.3). With their current salaries, neither player at this stage of their careers would take kindly to riding the pine.
Neither player has shown the ability to play point guard, even though Hamilton averaged 4.4 assists last season. Even if that was a possibility, the Pistons are loaded with backcourt depth with Rodney Stuckey and 2nd year player Will Bynum at the point with Arron Afflalo, the team's '07 draft pick also in the mix at off the bench.
Detroit, like almost every other NBA team, has also been rumored to be in trade talks with Utah for forward Carlos Boozer. Both Hamilton and Boozer's salaries are in the $11-$12 million range which makes the proposed trade easier to accomplish with a small amount of cash thrown in. The addition of power forward Charlie Villanueva, from the Bucks, may complicate a deal for the former Olympic Gold Medalist.
The last thing GM Joe Dumars needs is another backcourt controversy. Last season Allen Iverson caused a stir once he was acquired from Denver by refusing to come off of the bench, forcing Hamilton to become a 6th man. Hamilton bemoaned the decision and Iverson was forced to take an early vacation by missing the final games of the regular season and playoffs because of "back issues" while Hamilton was inserted back into the starting lineup.
Hamilton could still be a valuable commodity since he is still one of the league's best shooters, especially coming off of screens. He is a 3 time All Star, 3 time selection to the All NBA Second Team, one time NBA Champion, one of the greatest free throw shooters of all time at over 85%, and has a career scoring average of 17.9 points.
Joe Dumars' roster work is probably not yet finished but more of a work in progress, since I can't imagine that Ben Gordon went to Detroit to come off the bench or Rip Hamilton suddenly having a change of heart and deciding to become a 6th man.