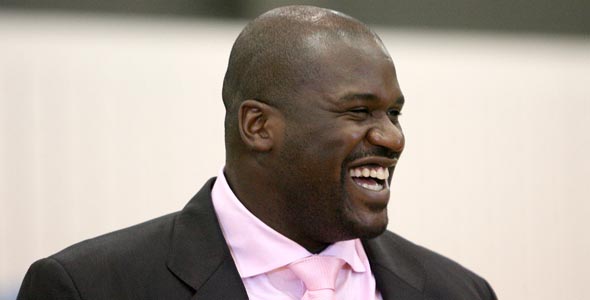 July 29, 2009 – Dr. Browntorious
Just about everyone and their grandmother's have been calling out Stephon Marbury in the last week for being stone crazy. We told you about his crying session the other day. Then the Marbury show got one step weirder when he started eating vasoline live on the net, saying it was good for your throat. Sorry Marbury, but I ain't buying it. And if I did believe that nonsense, I still wouldn't eat it. The sore throat will heal on its own, without having to make myself sick eating petroleum jelly.
So, this shouldn't come as much surprise that Shaquille O'Neal wanted to get in on the fun of teasing Stephon Marbury. And leave it to the always entertaining Shaquille O'Neal to do it in a public manner for all of us to enjoy. Big Shaq yesterday called into "The All Out Show with Rude Jude and Lord Sear", heard nationwide on Eminem's radio station, Shade 45-Sirius XM radio. Listen as the diesel makes fun of Stephon Marbury's internet video where Marbury cries while listening to an R. Kelly gospel song. He also briefly touches on the vasoline eating shtick.
Hey Marbury – "I believe I can fly…." LOL, Shaq you crack me up.