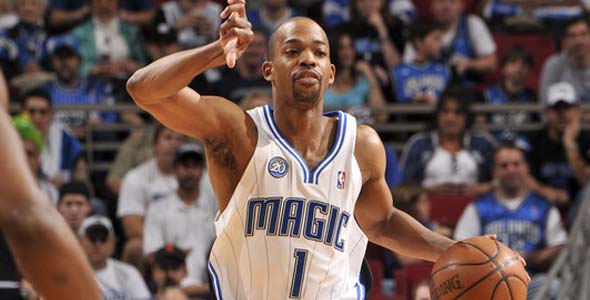 May 15, 2009 – Dr. J-Water
Winning puts pretty much all players into a good mood. I mean who doesn't love to win right? Well Orlando Magic point guard Rafer Alston last night was in an especially great mood, which he showed when he kissed the referee on his bald head after a call he wasn't particularly fond of.
Either that or Rafer has gotten wise to the fact that NBA Referee's have taken quite a stand in this year's post-season as they have been calling technicals and flagrants at a pace that is unheard of. Here is a notice to Ron Artest and the rest of the remaining players in the playoffs, if you are angry at a call made by a referee, just kill him with kindness. Just pull a "Rafer".
(H/T to You Been Blinded for the video)