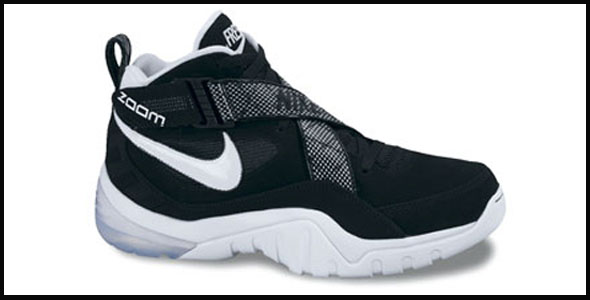 April 13, 2009
We all love the creativity of the basketball sneaker manufacturers. Part of that creativity in the past few years has involved taking popular shoe designs and combining the popular elements of each into one kick a$$ shoe. Well no one does the crossover hybrid designs better than Nike.
The 2009 Nike Sharkalaid is a hybrid cross between the Nike Air Shake and the Nike Air Raid, a couple of great outdoor bball kicks. We are hearing these cool Sharkalaids are set to launch in the late stages of Summer 2009. The planned retail launch price for the Sharkalaid's is $90. Check out the pictures below of the various colorways to be available.
For a listing of shoe release information on the latest kicks check out our "KICKS" section.