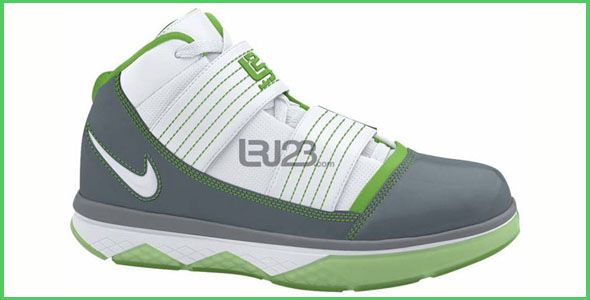 April 6, 2009
If you liked the "Dunkman" colorway with the grey and green on the Zoom Soldier II's, then you'll be happy to see Nike is releasing this "Dunkman" colorway again on the Nike Zoom Solider III's that are set to drop in the second or third week of April 2009. The other colorways include white/blue and black/red, but The Hoop Doc's are loving the "Dunkman" colors.
Gunmetal Grey, Hulkish Green, and a translucent sole, what's not to love? What do you think of this colorway?
H/T to LR23.com for the picture of the Zoom Soldier III "Dunkman"
For a listing of shoe release information on the latest kicks check out our "KICKS" section.