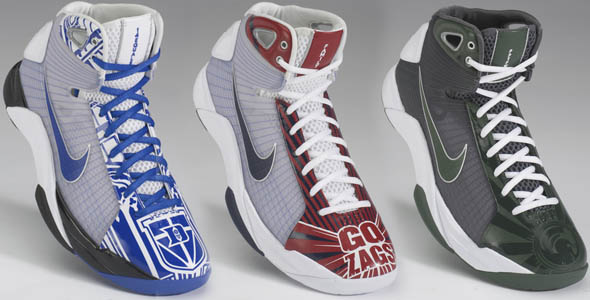 March 22, 2009
Well this week in 'Sneak'-a-Peek we are giving you a heads up on some shoes we were checking out on the website NiceKicks.com. Instead of our normal review or sneak peek, we will just be giving you a look at some of the Nike Hyperdunk Special "March Madness" Edition College Team PE's that will debut during NCAA College Basketball Championship Week. Our contact at Nike hasn't gotten back to us for yet for pics and details so we gotta thank Nicekicks.com for the pictures.
Apparently the basketball players and college programs themselves have teamed up with Nike designers to create this special PE designs. Let us know your thoughts on these babies. Most of the Hoop Docs are sold on the Memphis colorways with these special edition Hyperdunks, but for some reason Doc J-Water is insisting the Gonzaga edition are too hot to ignore. We think he's biased.
In the top post picture from left to right are editions for Duke, Gonzaga, and Michigan State. Below the team edition's are as follows:
Oklahoma Hyperdunk's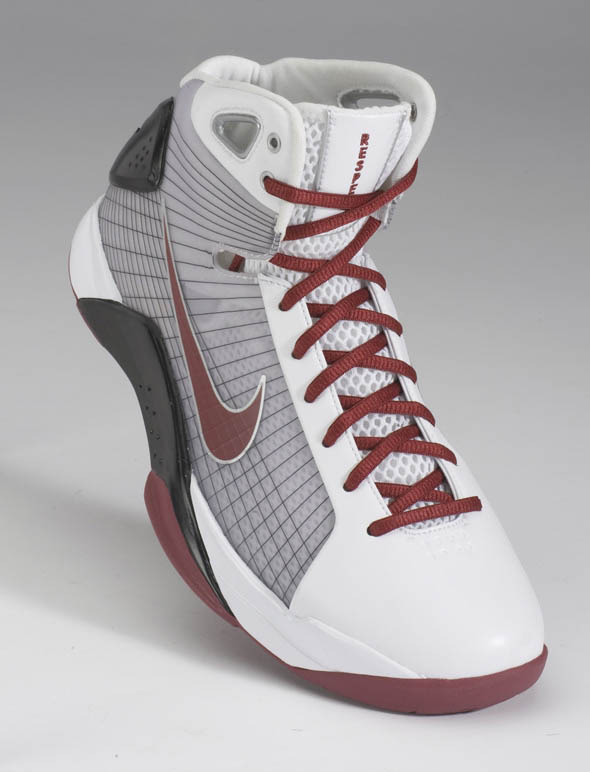 Memphis Hyperdunk's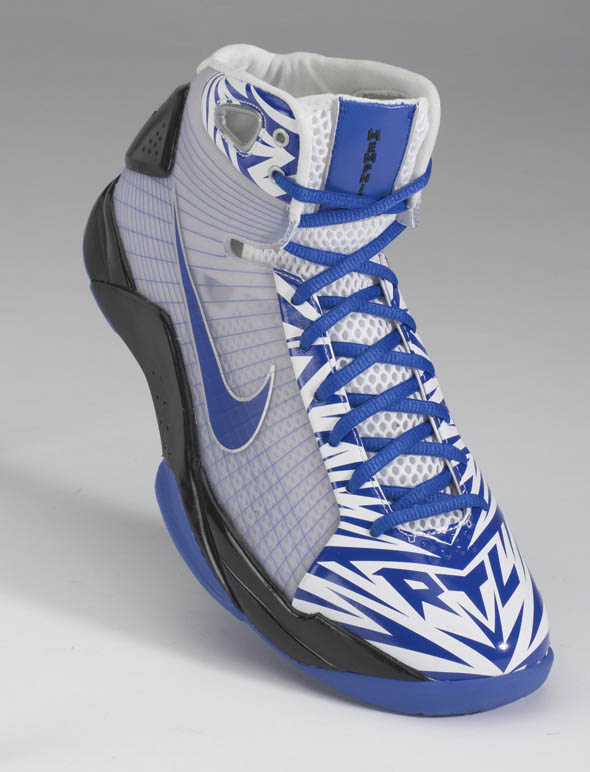 UConn Hyperdunk's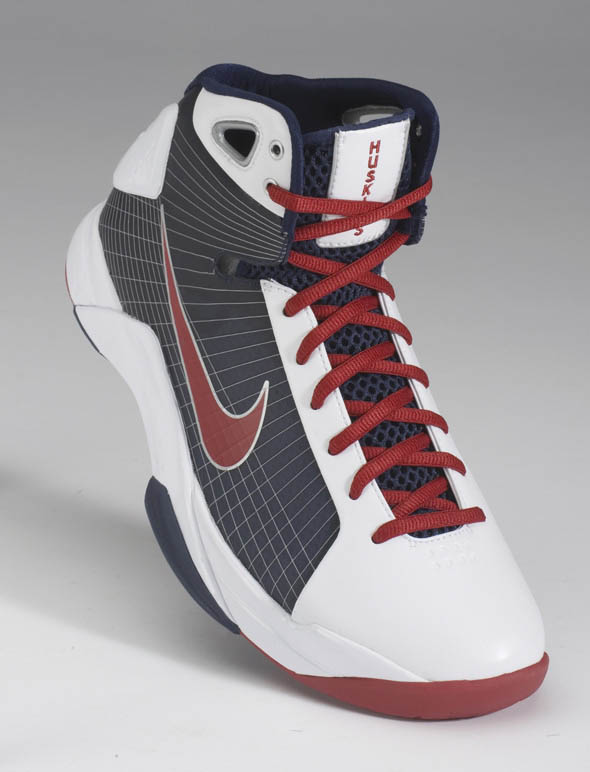 For a listing of shoe release information on the latest kicks check out our "KICKS" section.